Online bachelor's in health information management ranked No. 2 in the nation for 2021
Thursday, January 28, 2021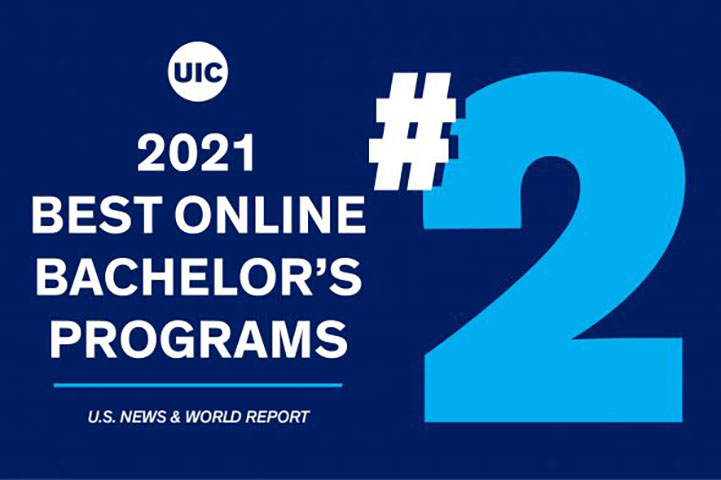 The AHS online program in health information management is among three UIC online bachelor's degree programs rated No. 2 in the country for 2021 by U.S. News & World Report.
Last year, the programs were ranked No. 3. This is the ninth year UIC programs have been rated among the top in the nation.
The 2021 U.S. News & World Report Best Online Bachelor's Programs ranked 337 schools offering bachelor's degree programs online based on four general criteria: engagement, student services and technologies, faculty credentials and training, and expert opinion.
The Bachelor of Science in Health Information Management Degree Completion Program, offered by the Department of Biomedical and Health Information Services, prepares students for a range of careers in managing and using information and information systems for health care planning, resource allocation and executive decision-making.
"The top national ratings we continue to receive just confirm what we already know—that our program does a great job of preparing students for a career in the essential field of health information management," said Karen Patena, clinical associate professor and director of health information management programs.
"The past year has shown the importance of solid, effective programs in online learning. Our program opens the door to a wide range of job opportunities, as well as eligibility for the Registered Health Administrator (RHIA) credentialing exam."
The other two UIC programs included in the U.S. News rankings are degree completion programs in business and nursing.