Valerie Prater receives 2018 UIC Silver Circle Award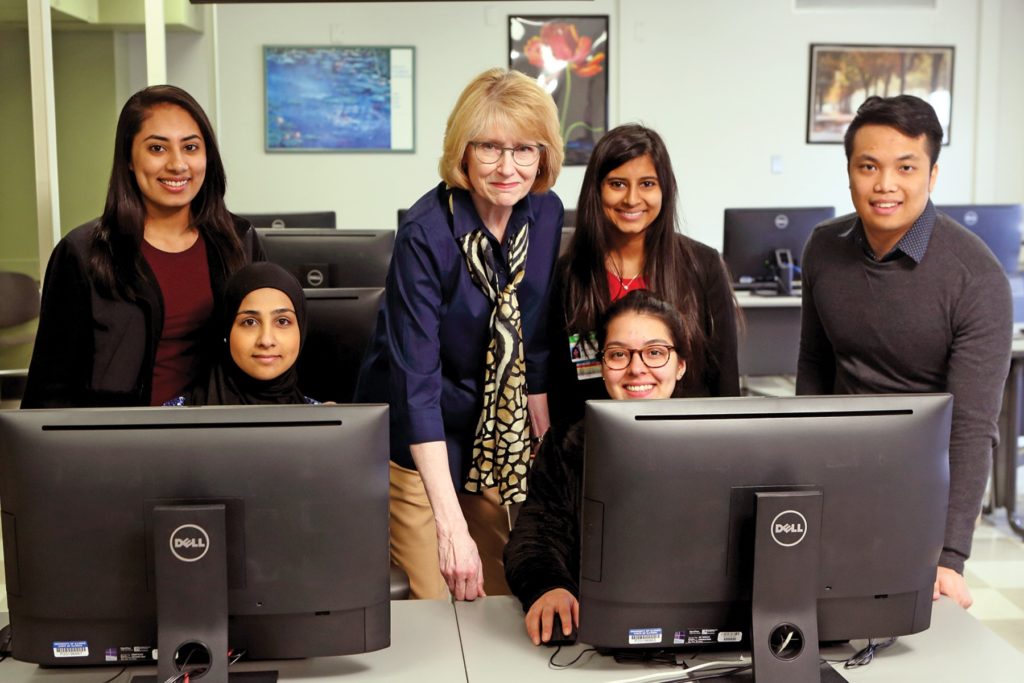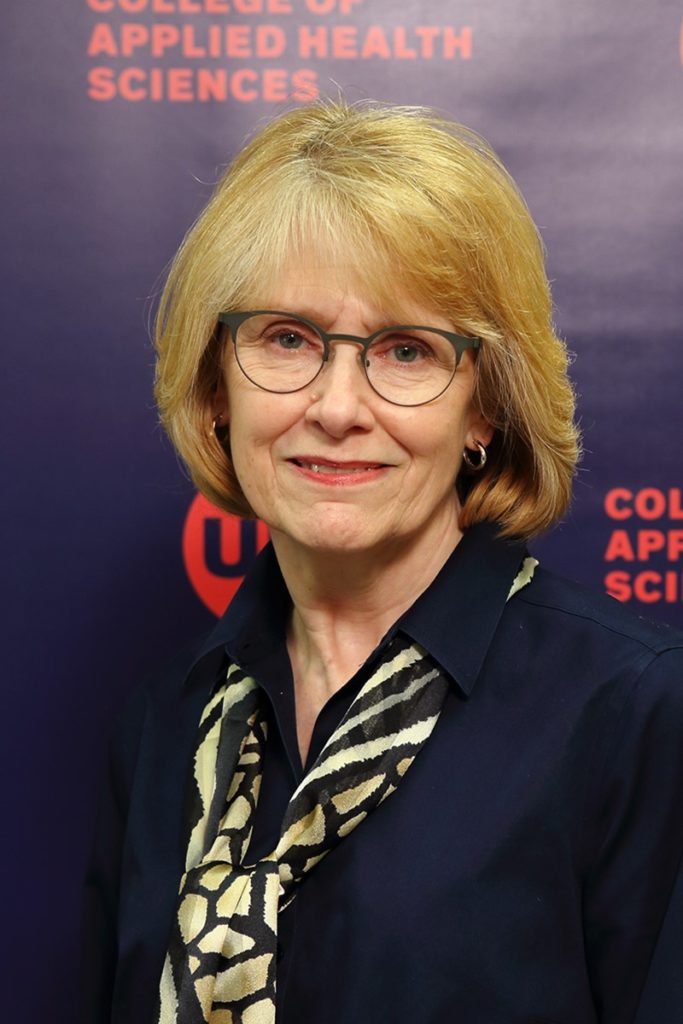 For her retirement from UIC, Valerie Prater received a special gift—the kind you can't buy in any store.
Prater, clinical assistant professor of biomedical and health information sciences, was among 14 faculty campus-wide selected by graduating students for the 2018 Silver Circle Award for Teaching Excellence.
"This award is the best possible going-away gift," she said. "This award is meaningful to me because it comes from students."
It was actually the second Silver Circle for Prater (she received her first in 2010). In fact, it was the latest in a long list of teaching honors she's received in her 10 years at UIC, including AHS Educator of the Year (twice) and the Excalibur Award for Teaching Excellence from the AHS Student Council (five times).
Prater taught online and classroom-based blended courses in health information management for undergraduate and post-baccalaureate students. Subjects included the legal aspects of health information management, human resources management, health information research and independent study.
She developed new courses and teaching approaches for online and blended instruction and led curriculum assessment projects.
"Students engage with courses when real-world examples and case studies are used to link lessons to relevant issues in the field, and when technology is used to enable hands-on application," she said.
Prater's immediate post-retirement plans include books, baseball, movies and museums. "It's been a while since I've had a summer off!" she said.
She will remain active in her field through consulting and membership on the Health Information Management Accreditation Council of the Commission on Accreditation for Health Informatics and Information Management Education.