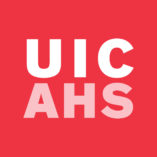 Tiara Pienkos
Physical Therapist, DHD Family Clinic
Email
Office Phone
About
I am a dynamic bilingual therapist with a passion for the 0-3 aged population. I have been working with this age group since 2012 and in 2016, I became a Board Certified Pediatric Physical Therapist. Some of the children I treat have diagnoses such as Developmental Delay, Cerebral Palsy, Seizures, Autism, Idiopathic Toe-walking, Torticollis, Trisomy 21, and other genetic syndromes. I am trained in Prechtl's General Movements Assessment, pediatric kinesiotaping, and the Liesa Persaud method for toe walking treatment.
Service to the Community
Worked in pro-bono therapy clinic for 3 months in San Pedro Sula, Honduras.
Education
BA in Preprofessional Studies and Psychology, University of Notre Dame, 2008
Doctor of Physical Therapy, Carroll University, 2011