Azadeh Safaeian joins DHD as UIC Bridge to Faculty postdoctoral research associate
Wednesday, October 4, 2023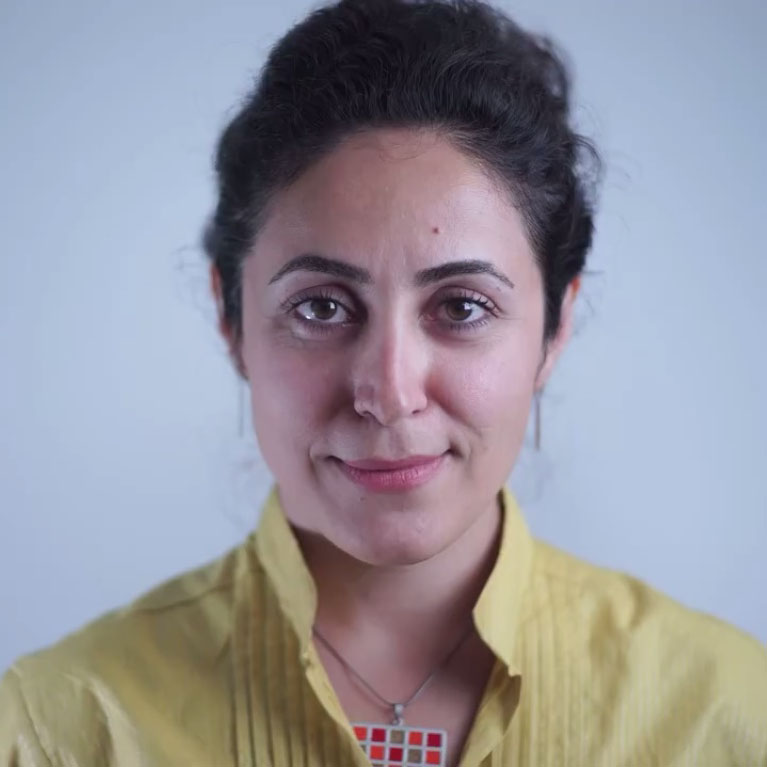 Azadeh Safaeian, whose research concerns disability studies and trauma in literature and film in the context of the Middle East, joins DHD as the college's second UIC Bridge to Faculty postdoctoral research associate.
Bridge2F, established in 2020, is a recruitment initiative to attract underrepresented postdoctoral scholars of color to faculty positions at UIC. The program is run by the Office of Diversity, Equity and Engagement with the support of the Office of the Chancellor. UIC departments chosen to participate must present a plan for successfully hiring, mentoring and supporting a postdoctoral scholar who will transition to a tenure-track faculty position after two years.
The first AHS Bridge scholar, Sabrin Rizk, selected in 2021, is now an OT assistant professor.
Safaeian is among 14 scholars in the fall 2023 cohort. She was a postdoctoral fellow in comparative literary studies at Northwestern University, where she earned a PhD and MA in comparative literary studies. She holds a bachelor's in English literature from Ferdowsi University of Mashhad and a bachelor's in biology from Azad University of Mashhad.
Her research and teaching interests include disability and trauma studies, care studies, postcolonial environmental humanities, animal studies and film theory.