Explaining autism on Sesame Street
Tuesday, November 10, 2015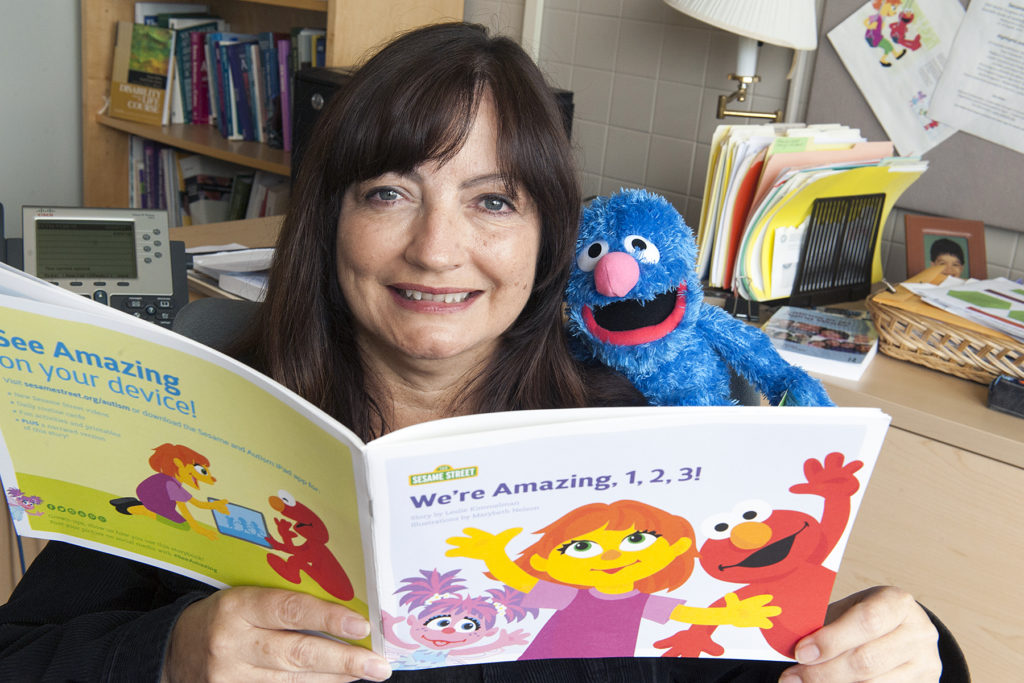 Three years of work by UIC professor Sandy Magaña contributed to a worldwide resource on autism in the hands of Elmo, Grover and Abby.
Sesame Workshop launched "Sesame Street and Autism: See Amazing in All Children" in October 2015. It offers narratives to help families create daily learning moments for children with autism, and to teach others about autism.
Magaña, professor of disability and human development in the College of Applied Health Sciences, was one of 11 clinical and academic experts in autism who were advisors to the initiative.
"I was asked to participate because of my research with Latino families, since Sesame Street appeals to diverse audiences," Magaña says.
The resulting website offers "daily routine" flash cards that show Big Bird, Elmo and other Muppets doing everyday activities like getting dressed, crossing the street and going to a store. An online storybook introduces Julia, a new character with autism who spends the day with Elmo and Abby, enjoying the same things although she sometimes behaves differently. Among the animated and live-action videos available, one features three Latina sisters, the youngest of whom has autism.
"They're not trying to do intervention," Magaña says, "but there are interventions that use this sort of story model to prepare kids in advance of doing something that may be stressful for them."
Six days after the site went live, Sesame Workshops reported 1.35 billion impressions for its multimedia efforts, with responses from about 35 countries.