Fabricio Balcazar is named a 2020 University Scholar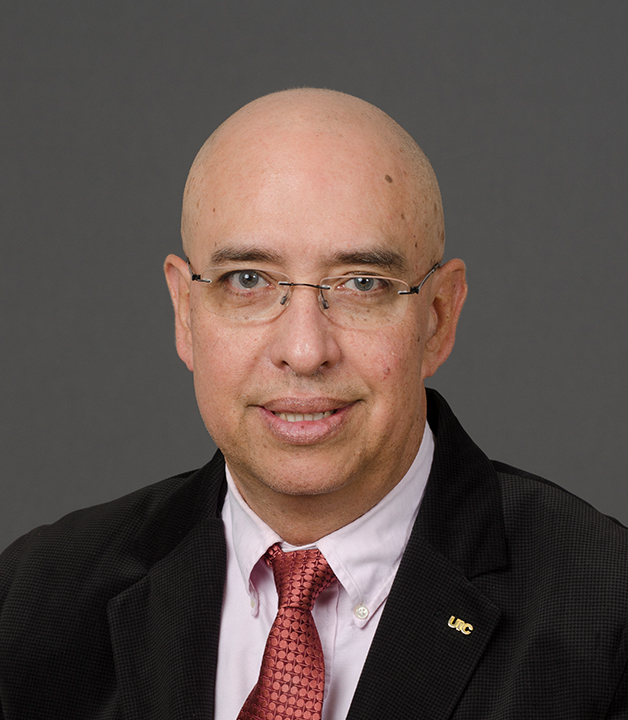 Fabricio Balcazar, professor of disability and human development, was named a 2020 University Scholar.
The awards are presented to faculty throughout the University of Illinois System for excellence in research, scholarship and teaching.
Balcazar is director of the Center on Capacity Building for Minorities with Disabilities Research.
Last year, he was awarded a grant from the U.S. Department of Education for research to promote entrepreneurship among low-income youth with disabilities.
His work focuses on empowering people with disabilities by developing a service delivery model to increase consumer power in the vocational rehabilitation system; promoting cultural competence in rehabilitation services; and helping youth with disabilities who have dropped out of high school return to education and find jobs.
"He is a national and international leader in the field of advocacy and empowerment of persons with disabilities and in the area of cultural competency and community-based participatory research," said Tamar Heller, head of the UIC Department of Disability and Human Development.
Balcazar is a fellow of the American Psychological Association. Other campus honors include the Excalibur Teaching Award from the AHS Student Council and the AHS Professor of the Year Award.
"He passionately cares about the lives of youth and young adults with disabilities, particularly those living in poverty and those who are minorities, who are often the most underserved individuals," Heller said.