Service in learning
For all their time and hard work, students who take DHD 400: Disability and Human Development Capstone earn one credit on their transcript.
But they also gain skills in project management, team building, networking, critical thinking and problem-solving. Best of all, they use their classroom-acquired knowledge about disability studies for a real-world project, working with a community organization or campus unit/group that relies on them to develop a project and follow it through.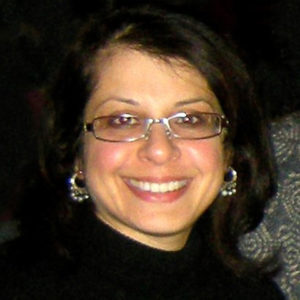 "It's set up to be quite demanding in a meaningful and practical way," says Rooshey Hasnain, DHD clinical assistant professor, of the capstone service-learning course. "But at the end, the students find themselves transformed in terms of leadership roles and advocacy work, no matter what discipline and profession they go into."
The course, which enrolls up to 75 students, matches them with one of 25 Chicago-area organizations serving the disability community. The students work in teams to create an action project for the organization.
"Intersectionality, advocacy, accessibility, social justice, human rights—these are concepts they're exposed to in their DHD courses. As part of their capstone experience, they learn how to apply them," Hasnain said.
Nereida Rosas '21 BS RS, now a master's student in occupational therapy, did her capstone project with the Chicagoland Disabled People of Color Coalition. The organization is affiliated with the UIC Institute on Disability and Human Development, as well as the Illinois Self-Advocacy Alliance.
Her team worked on an awareness campaign for passage of the Illinois Community Emergency Services and Support Act, which requires that a team of mental health professionals, instead of police, respond to emergency calls related to mental health support.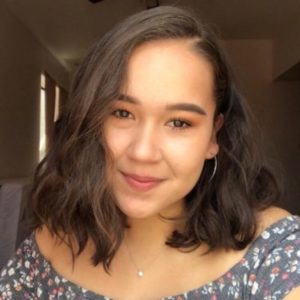 Rosas interviewed an Access Living community organizer for the coalition's YouTube channel. Her team also organized and publicized an online vigil for a community day of mourning for people in the disability community who died in 2020.
"Learning how to organize and think about things in the context of the population you're helping and serving—that was one of the biggest skills I developed," Rosas said.
She now uses what she learned in her OT graduate studies and as a leader in the UIC chapter of the Coalition of Occupational Therapy Advocates for Diversity.
"When I finished my undergraduate program, I felt very confident and excited to practice all the new skills that I had," she said.
Most of the students who take the course are juniors and seniors majoring in rehabilitation sciences, psychology, sociology, business or nursing.
"We know not all students are going to be disability activists, but they will learn the full concepts and skills that are needed to support the community as an ally or a member," said Sydney Erlikh, one of two DHD doctoral candidates who lead the course with Hasnain.
"Getting the opportunity to understand what disability studies looks like in practice is important," added Adrienne Smith, DHD doctoral candidate, who is also a course leader.
For the organizations partnering in the DHD capstone projects, the students supply energy, enthusiasm and Gen Z skills in social media, podcasting and marketing.
The students bring so much existing understanding and dedication—as well as curiosity and openness to learning about particular issues and practice.

Director, UIC Disability Cultural Center

|
The center began working with DHD 400 students in spring 2020.
Student projects have focused on making the center's resources more accessible, Fink said.
One team developed a virtual Community Care Kit, collecting resources and making them accessible by creating transcripts for podcasts and text-only infographics.
Other students took photos to create a guide for navigating the center's location in the famously confusing Behavioral Sciences Building.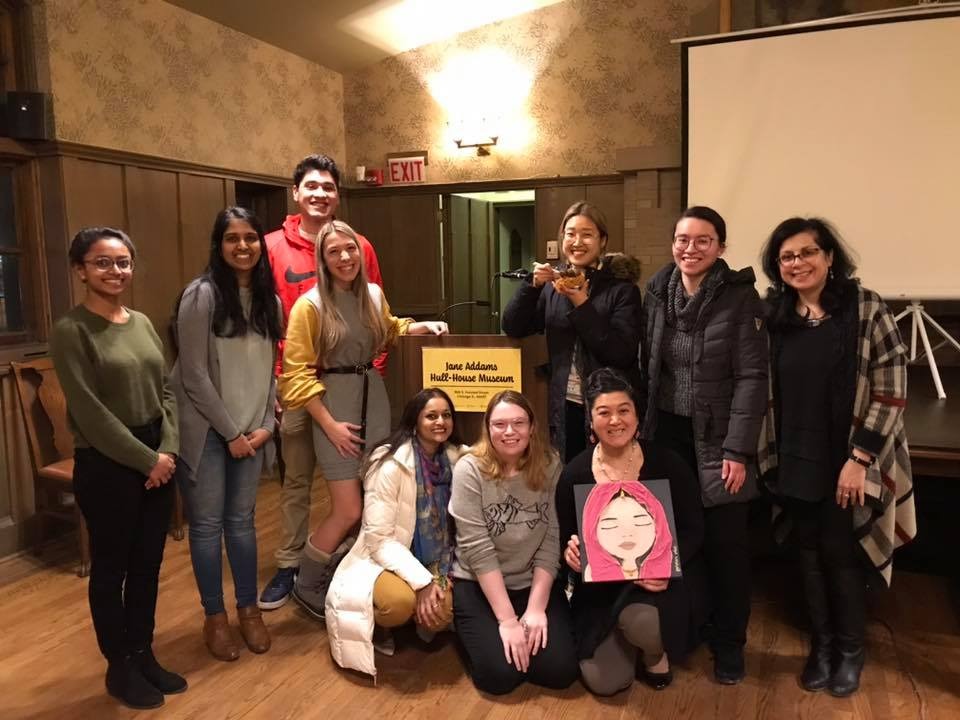 The Chicago nonprofit CIRCA-Pintig (Center for Immigrant Resources and Community Arts) has partnered with DHD 400 students since 2019.
"The students are wonderful to work with, as they help inform our practice and help us test and fine-tune processes that engage the community, that facilitate dialogue around important topics and issues," said executive director Ginger Leopoldo.
One group conducted interviews and produced the podcast "From Stigma to Mad Pride: Fighting for Visibility," on Asian Americans and mental health.
This semester's CIRCA-Pintig capstone team created a survey for college students about resilience and mental health to commemorate Mental Health Awareness Month. They planned a roundtable discussion for their podcast "(Re)Silence Defined."
Other DHD 400 partners include the UIC Assistive Technology Unit, UIC Asian American Resource and Cultural Center, Cambodian Association of Illinois, Rogers Park Chamber of Commerce, Digital Tapestries, and the ReVive Center for Housing and Healing, among other Chicago-area nonprofits.
Students have created projects for online cooking instruction and exercise programs, as well as advocacy workshops with people who have disabilities.
"There's so much going on. These community-university partnership projects are amazing," Hasnain said.
At the end of the semester, each team gives a poster presentation to leadership at their service-learning site, as well as their classmates.
"What are the lessons learned? What are the steps they took to create a useful project that benefits the mission of their site?" Hasnain said of the presentations.
Hasnain also works closely with Tanye Harrison at the UIC Career Center to offer career workshops for DHD 400 students. They created a checklist of the skills students gained in the course—skills they can list on applications and resumes.
Some students finish the course with ambitions to start their own nonprofit, Hasnain added.
Rosas said DHD 400 is more like an internship than a course.
At UIC, we really value community engagement. In this class, we were given the opportunity to do it, to take control over the direction of our learning.
"You're working with real community organization sites, and they're very open to your ideas.
They treat you as an equal member. It helps build your confidence in being able to pursue future projects."