Timotheus "T.J." Gordon Jr. among Crain's Chicago Business 2022 Notable Black Executives and Leaders
Tuesday, December 6, 2022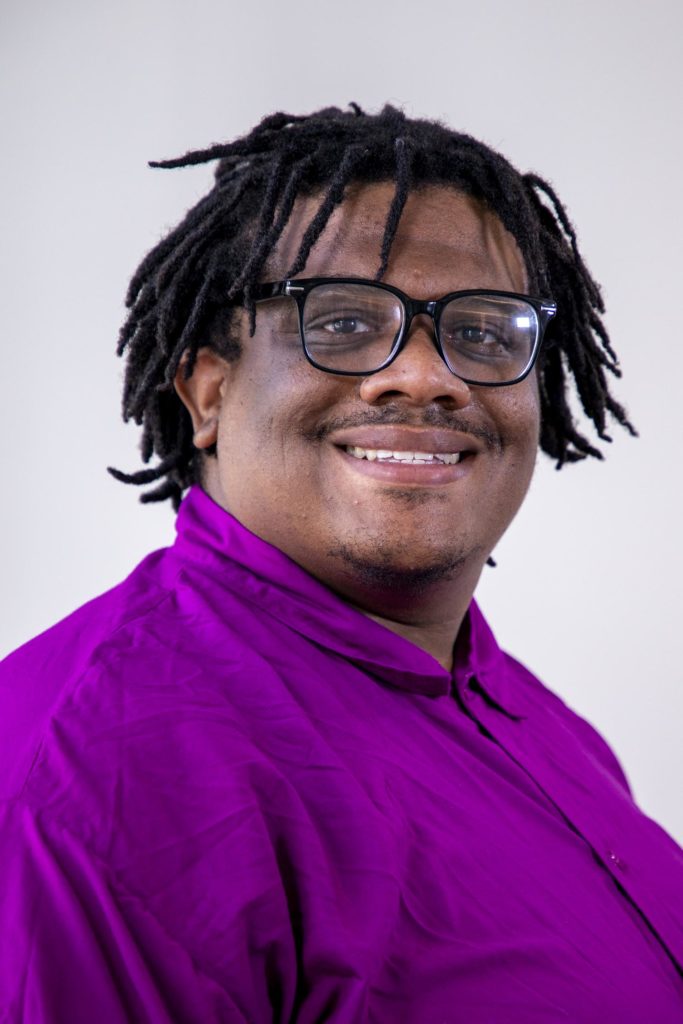 Timotheus "T.J." Gordon Jr. '19MS DHD, a research associate in the Institute on Disability and Human Development who works toward self-advocacy and racial equity in disability culture, was included on the Crain's Chicago Business list of Notable Black Executives and Leaders for 2022.
The list includes not only corporate and nonprofit leaders, but several Chicago disability advocates.
"I'm proud to see more recognition of works and creations of local Black people with disabilities," Gordon said.
"I was not only shocked that I was honored among a select group of amazing Black executives, entrepreneurs and leaders in the Chicagoland area, but I was also stoked to see a few of my Disability Lead (a Chicago-area networking nonprofit) colleagues getting honored."
Gordon's awards, accomplishments and activities are many.
He creates presentations, training sessions and publications on the inclusion of people with disabilities in higher education and the workplace, autism acceptance, equitable sex education, coping with the COVID-19 pandemic and mental health emergency services.
He is co-lead organizer of the Chicagoland Disabled People of Color Coalition, which promotes disability pride, self-advocacy and inclusion in communities of color throughout the Chicago area. The group was recently awarded a seed grant from the Crossroads Fund.
He's student life liaison for the UIC Certificate in Co-Operative Career Experience. Through the co-op program, students with intellectual disabilities attend classes at UIC in a two-year certificate program that prepares them for a career in their chosen field.
He is a mentor for students in the DHD 400 capstone course.
Gordon was a 2022 Disability Lead fellow and an Association of University Centers on Disabilities Leadership Institute fellow. In March 2022, he was among Black Chicagoans honored by the City of Chicago Mayor's Office for People with Disabilities in celebration of Black History Month.
He was appointed by Gov. JB Pritzker to the board of directors of the Statewide Independent Living Council of Illinois, which supports independent living for people with disabilities.
Gordon created a resource guide, "Creating an Inclusive Intramural, Recreation, and Club Sports Program on Campus," as a 2021 Dinah F.B. Cohen DREAM fellow.
Other awards he has received include the Morley-Williams Advocate of the Year Award from Access Living and induction into the National Disability Mentorship Coalition Hall of Fame.
Gordon's essays and reviews on disability and race have appeared in the anthology "All the Weight of Our Dreams: On Living Racialized Autism" and the Disability Visibility Project's "ADA 30 in Color," among others. He appears in the 2020 documentary "Code of the Freaks," which was co-written and co-produced by DHD professor Carrie Sandahl.