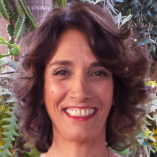 Vered Arbel
Instructor, Kinesiology and Nutrition
Focus Areas
Email
Office Phone
Office
901 W. Roosevelt Rd., 349 PEB
Office Hours
By appointment
About
Vered Arbel, MS, joined the Kinesiology and Nutrition Department as a full-time visiting instructor in 2015. Arbel earned both her BS and MS in kinesiology from the University of Illinois at Chicago. Prior to working at UIC, she had a lifelong career as a professional dancer, choreographer, and business owner in the health and fitness industry. She developed and taught Pilates and fitness fusion programs as well as certification courses and continuing education workshops for Fitness and Health Professionals. Her certifications include: certified personal trainer through the American College of Sports Medicine (ACSM- CPT), STOTT PILATES Certified Lead Instructor Trainer, and teaching certificate from the Royal Academy of Dance in England.
With over 30 years of professional experience she brings her expertise in qualitative human movement assessment. Arbel's specialty is core stability, qualitative human movement analysis, postural analysis, fitness assessment and corrective exercise training. Aside from these areas of focus she is particularly interested in curriculum development to provide students with interdisciplinary
approaches to the study of kinesiology.
Service to the Community
Exercise is Medicine® On Campus committee member and Education Chair A collaboration between The Recreation center, Kinesiology and Nutrition Department and UI Health. EIM-OC calls upon universities and colleges to promote physical activity as a vital sign of health and encourages faculty, staff and students to work together toward improving the health and well-being of the campus community
Education
MS, Kinesiology, University of Illinois at Chicago, 2015
BS, Kinesiology, University of Illinois at Chicago, 2012