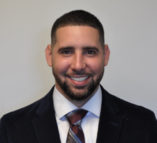 Eduardo Esteban Bustamante
Assistant Professor, Kinesiology and Nutrition
Focus Areas
Email
Office Phone
Office
1919 W. Taylor St., 626 AHSB
Office Hours
By appointment
About
Dr. Bustamante's research focuses on generating theory-, evidence- and community-based physical activity interventions aimed at simultaneously promoting physical and mental health among children and families in urban poor communities, where childhood obesity, chronic disease, and mental health disorder rates are high and resources available to meet needs are low. His dissertation, "Physical Activity Intervention for Children with ADHD and DBD," was funded by a Mental Health Research Dissertation Grant to Increase Diversity (R36) from the National Institute of Mental Health (NIMH). His work has been presented at national and international conferences and published in several academic journals, including Medicine & Science in Sports & Exercise (MSSE) and Annals of Behavioral Medicine.
Currently, Dr. Bustamante is pursuing two lines of intervention research: (1) a pilot intergenerational lifestyle intervention for children with ADHD and Disruptive Behavior Disorders entitled BUILT: Building Unstoppable families through Intergenerational Lifestyle Transformation; and (2) implementation and evaluation of a Chicago Park District program entitled Leaders @ Play.
Selected Grants
Charles E. Marks Jr. Charitable Trust, Leaders @ Play for Chicago's Youth: Professional Development toward Youth Employment, Co-Investigator
Medical College of Georgia, Institute for Public & Preventive Health (IPPH), Strong & Ready: Harnessing Quality Rated to Improve Child Health and School Readiness, Co-Investigator
National Institute of Mental Health, Physical Activity Intervention for ADHD and DBD, Principal Investigator
Publication Aggregators
Service to the Community
Currently, I participate in a number of American College of Sports Medicine committees and programs, including Diversity Action, Leadership & Diversity Training Program, Strategic Health Initiative on Health Equity, Exercise is Medicine: Underserved Populations, and Midwest ACSM Leadership & Mentoring Program. At UIC, I am a member of the Crown Community Academy - Community Schools Advisory Board.
Leadership in the Profession
American College of Sports Medicine, Director, Leadership & Diversity Training Program
American College of Sports Medicine, Chair, Diversity Action Committee
Notable Honors
2016 - Physical Activity and Public Health (PAPH) Postgraduate Course on Research Directions and Strategies, University of South Carolina Prevention Research Center
2015 - Graduate Fellow in Randomized Behavioral Clinical Trials, National Institutes of Health Office of Behavioral and Social Sciences Research and the National Heart, Lung and Blood Institute
Education
BS, Kinesiology, University of Massachusetts, Amherst Commonwealth College, Cum Laude, 2006
PhD, Kinesiology, Nutrition and Rehabilitation, University of Illinois at Chicago, 2013
Postdoctoral Research Fellowship, Pediatrics, Medical College of Georgia, 2013-2015