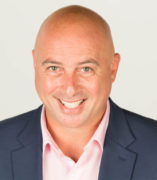 John E. Coumbe-Lilley
Clinical Associate Professor, Kinesiology and Nutrition
Email
Office Phone
Office
901 W. Roosevelt Rd., 334 PEB
Office Hours
By appointment
Related Sites
About
Dr. John E. Coumbe-Lilley, is a Certified Mental Performance Coach with the Association of Applied Sport Psychology and a Certified Strength and Conditioning Specialist. John teaches courses in sport medicine and performance psychology, athlete mental health and professional development. His research is focused on emotional recovery following severe or catastrophic sport injury. John is active in his professional communities and hosted conferences for sport psychology and strength and conditioning learners.
John played and coached international rugby league and rugby union and has coached and consulted at the community, state, national and Olympic levels in the United Kingdom, Canada, Spain and the United States in a range of sport settings and organizations in different industries including medical, military and manufacturing. He worked at an Winter Olympic Games, a Pan American Games., several World Cups and one World Championship. He has lead five extended stay study abroad programs to Ireland, Spain and Costa Rica
Service to the Community
John is the Director of the Foundations of College Teaching Certificate. This is 9-credit hour course series offered through the UIC Graduate College for all graduate students seeking professional development to improve their teaching at UIC and beyond.
Notable Honors
2011, 2013, 2015 - Excalibur Award for Teaching Excellence, Dept. of Kinesiology, College of Applied Health Sciences
2013 - Teaching Recognition Award, UIC Council for Excellence in Teaching and Learning
2012, 2019 - Educator of the Year, UIC College of Applied Health Sciences
2019 - Silver Circle Teaching Award, UIC College of Applied Health Sciences
Education
PhD, Education Psychology, University of Illinois at Chicago, 2007
MS, Kinesiology, University of Illinois at Chicago, 2003
BA Hons, Business, Sport & Recreation Management, Manchester Metropolitan University, UK, 1996.