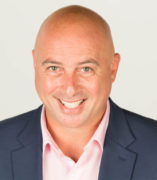 John E. Coumbe-Lilley
Clinical Professor, Kinesiology and Nutrition
Email
Office Phone
Office
901 W. Roosevelt Rd., 334 PEB
Office Hours
By appointment
Related Sites
About
Dr. John E. Coumbe-Lilley, is a Certified Mental Performance Coach with the Association of Applied Sport Psychology and a Certified Strength and Conditioning Specialist. John teaches courses in sports medicine and performance psychology, athlete mental health, and professional development. He is committed to international exchange having led four six-week programs to Europe and an extended program to Costa Rica. His research is focused on emotional recovery following severe or catastrophic sports injuries. John is active in his professional communities and hosted conferences for his department for sport psychology and strength and conditioning learners.
John played and coached international rugby league and rugby union and has coached and consulted at the community, state, national and Olympic levels in the United Kingdom, Canada, Spain, and the United States in a range of sport settings. He worked at the Vancouver Olympic Games, Rio Olympic Games, Canadian Pan American Games. and several World Cups, and a World Championship. He has worked in different industries including medical, military, and manufacturing.
Service to the Community
John is the departmental contact person for sports psychology, sports coaching, and sports organizations.
Notable Honors
2021 - Teaching Excellence Award, Association of Applied Sports Psychology
2019 - Silver Circle Teaching Award, UIC College of Applied Health Sciences
2012, 2019 - Educator of the Year, UIC College of Applied Health Sciences
2011, 2013, 2015 - Excalibur Award for Teaching Excellence, Dept. of Kinesiology, College of Applied Health Sciences
Education
MA, Couples and Family Counseling, Northeastern Illinois University, 2021
PhD, Education Psychology, University of Illinois at Chicago, 2007
MS, Kinesiology, University of Illinois at Chicago, 2003
BA Hons, Business, Sport & Recreation Management, Manchester Metropolitan University, UK, 1996.