A dream kitchen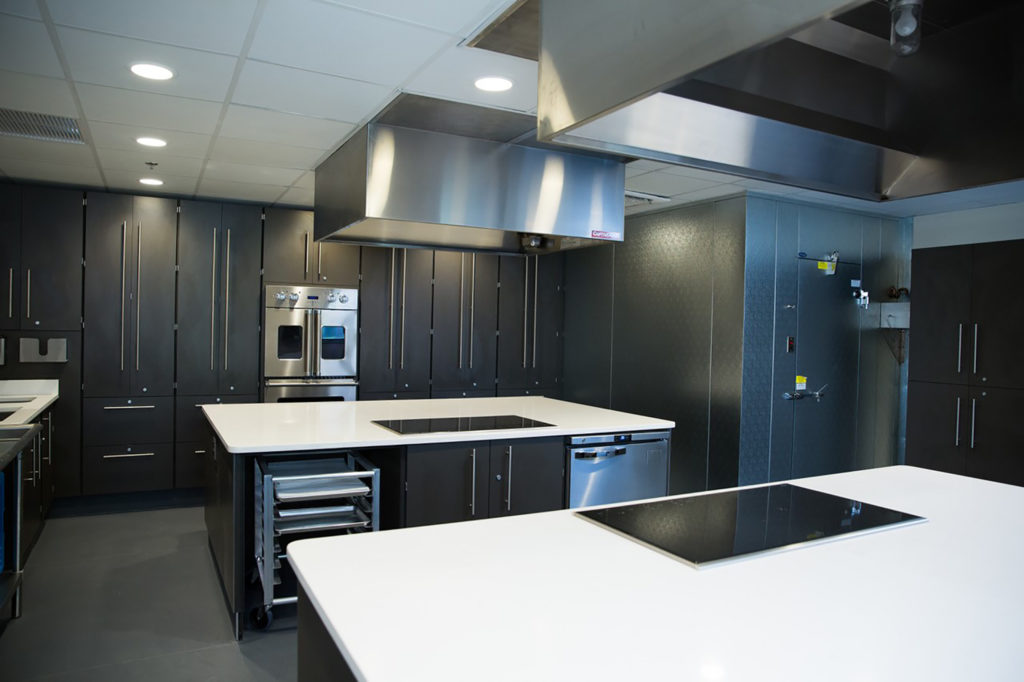 At last, the Department of Kinesiology and Nutrition has its dream kitchen.
The 900 square-foot Metabolic Kitchen, set to open in mid-June, is a campus-wide resource for researchers running studies that require tightly controlled diets. Its dietitians and chefs will design, prepare and package meals according to the researcher's protocol, then deliver them to the study's clinical coordinator for distribution to study subjects.
It's a much-needed facility, says director Krista Varady, associate professor of nutrition.
"In the past, it was difficult to run feeding trials. We had to use whatever kitchen we could find on campus," she said.
The Metabolic Kitchen, located in the basement of the Applied Health Sciences Building, is an industrial-sized, professional-quality facility. There's loads of counter space, two ovens, dishwasher, walk-in refrigerator and industrial-size freezers.
Renea Solis, an instructor and '16 alumna in nutrition who is a graduate of the Cooking and Hospitality Institute of Chicago, was the consultant in its design.
The kitchen will be staffed by professional chefs and dietitians, many of them alumni like Solis. Nutrition students will work under their direction, getting research experience and independent study credit.
Varady has years of experience running feeding trials for her own research, which focuses on the effectiveness of intermittent fasting for weight loss, weight maintenance and cardiac health protection in obese adults. She also designs feeding trials for other researchers on campus.
The Metabolic Kitchen's first client is Lisa Tussing-Humphreys, assistant professor of medicine and a '09 nutrition graduate, whose research concerns diet and colon cancer in African Americans.
Varady said she hopes the facility will be a resource for multidisciplinary collaborations among campus researchers.
To learn more about the Metabolic Kitchen, email Varady at varady@uic.edu.