Amy Jandek receives 2023 Silver Circle Award
Wednesday, April 26, 2023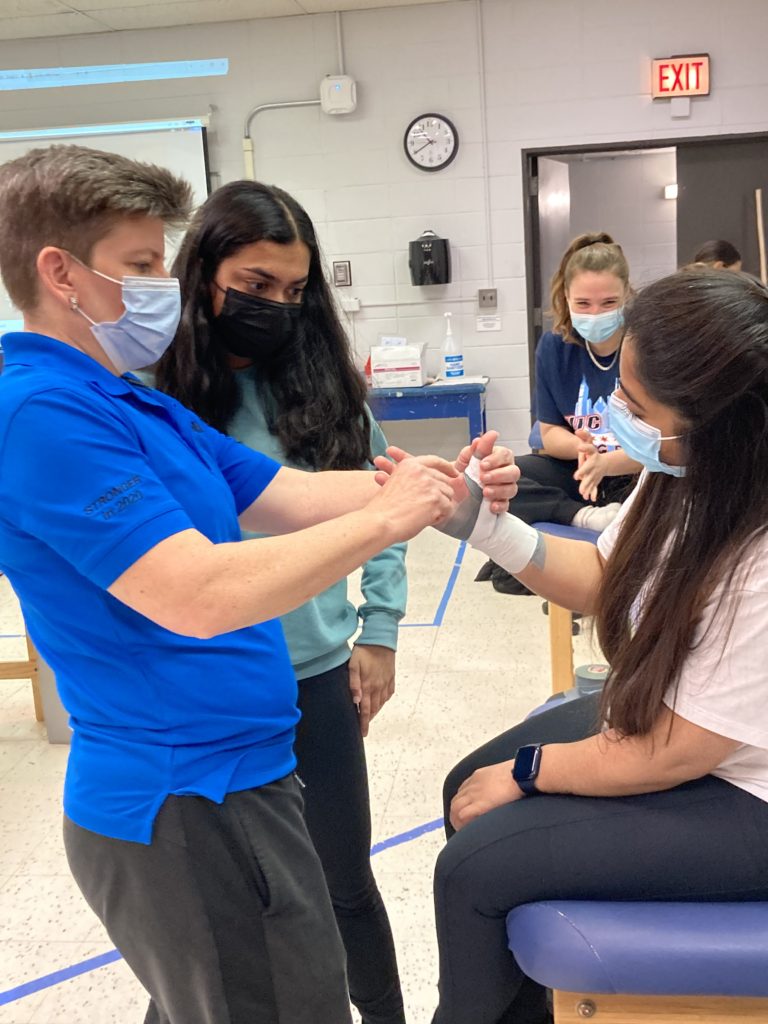 "It brings me joy to be part of their journey," says KN clinical instructor Amy Jandek '01 MS KINES about her role as teacher.
For her devotion to her students, AHS graduating seniors picked Jandek to receive the 2023 Silver Circle Award, a campuswide honor given to one faculty member in each college.
Jandek, who joined the AHS faculty in 2016, teaches courses in athletic training, sports injuries and athletic programming. She is part of the Experiential Learning team and supervises undergraduate teaching assistants and a special research projects class.
Most of her students are headed towards a career in physical therapy, occupational therapy, athletic training or medicine, so she favors a mix of active teaching methods like small group discussion, quiz games, flipped classrooms and project-based learning.
"I try to change something each academic year to see what works best and discover better ways to reach all students," she says.
Before joining the faculty in 2016, Jandek was coordinator of the Human Performance Lab in UIC Campus Recreation and head athletic trainer at Streamwood High School. She still works as a certified athletic trainer "because there are too many jobs and not enough athletic trainers to cover all the events." She shares her real-life experience with students to augment their textbook learning.
There may be a generational gap between her and her students, but "I find there is so much to learn from each other, and I try to find the humor in the differences," Jandek says.
Being part of the students' academic journey and seeing many of them get accepted into graduate school, following their dreams, and becoming successful is the highpoint of my career.

KN clinical instructor

|