No place like home base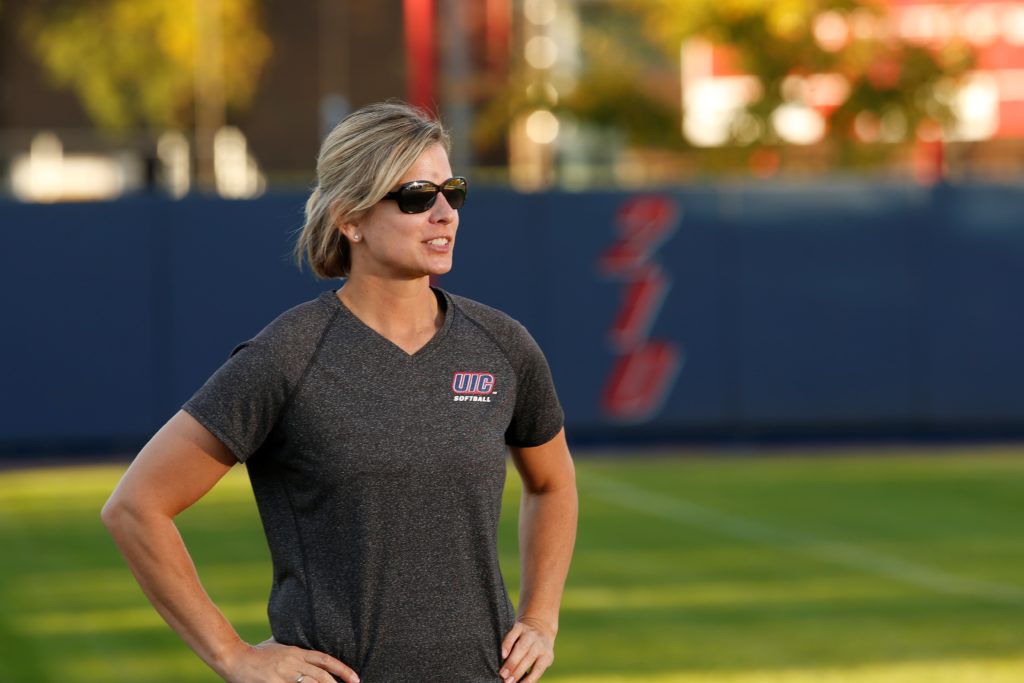 Lynn Curylo's four seasons as an outfielder for UIC Flames softball included 201 wins, three conference championships and a trip to the Women's College World Series. Now Curylo, '98 BS KINES, '00 BS KINES has returned to pile up the victories again — this time as the team's head coach.
"I am extremely excited to be back where my decision to become a coach was made, where I played college ball and where I earned my degree," Curylo said. "This is home for me."
For the last six seasons, Curylo has been breaking records as head softball coach at Wright State University with 147 victories, including 77 Horizon League games (the most in Raiders' history). Last year, Wright State won 18 conference matches and 37 total games. The team reached the Horizon League championships for each of the last two seasons, coming within one win of the NCAA Tournament.
"Bringing Lynn back to UIC was a priority," said UIC athletic director Jim Schmidt.
Curylo was head coach at Milikan High School in Long Beach, California, from 2001 to 2006, leading the team to a California Interscholastic Federation championship. She moved to collegiate coaching the following year as assistant coach at Tennessee State University, where the Tigers won 35 games for their first winning season in program history.
Curylo then spent two years as assistant coach at the University of Illinois at Urbana-Champaign. In her second season, Illinois won 45 games overall — 16-2 in conference play — and finished second at the NCAA Columbia Regional.
Curylo, born and raised a Cubs fan on Chicago's Northwest Side, said she's eager to continue the Flames' success both on the field and in the classroom.
Besides finishing first in the Horizon League last season, the Flames were named an All-Academic Team by the National Fastpitch Coaches Association for their team GPA of 3.280. It's the fifth consecutive time UIC softball has been honored for academics by the coaches association.
UIC plays its first 2017 home game March 24 against Cleveland State. The game starts at 2 p.m. at Flames Field. For more information, visit uicflames.com or call 312-312-413-8421.