Students get first-hand look at barriers to healthy eating
Tuesday, February 21, 2017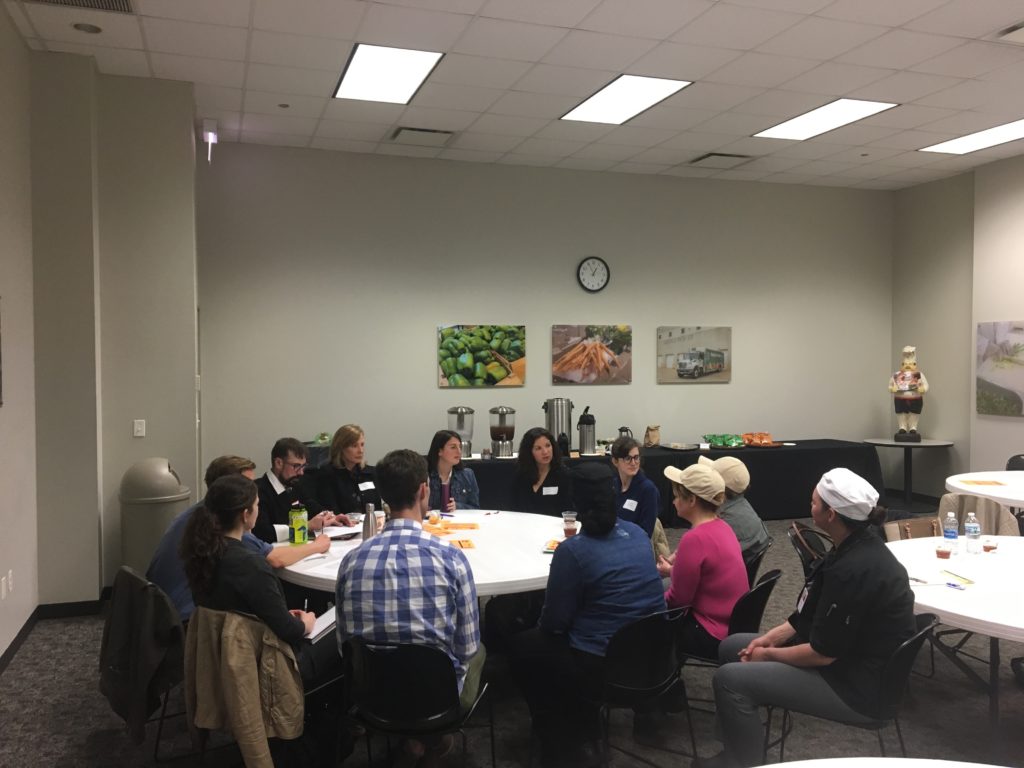 Advising patients to modify their diet won't help if they don't have access to healthy food, and wouldn't know how to prepare it if they did.
"You can't just tell somebody, 'you need to eat better.' You should be aware of the barriers they face and the community resources available for them," said Kirsten Straughan, clinical assistant professor and director of the nutrition science program.
UIC nutrition students and medical students got a first-hand look at these issues on a recent visit to the Greater Chicago Food Depository, which partners with 700 agencies to distribute about 70 million pounds of food in Cook County each year.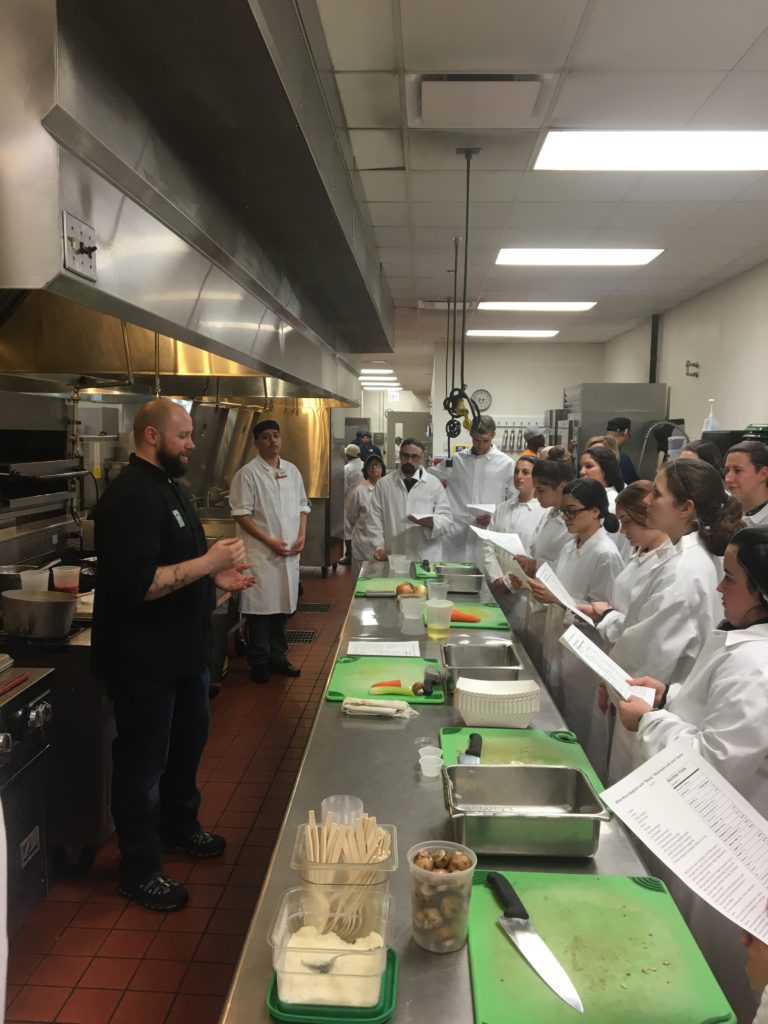 The trip was part of an interdisciplinary "food as medicine" project started several years ago between the Coordinated Nutrition Program in the College of Applied Health Sciences and the Urban Medicine program in the College of Medicine.
About 40 students, led by Straughan and Justine Kessler in Urban Medicine, toured the food depository and learned about its outreach programs for children, older adults and veterans.
They talked with participants in the Chicago Community Kitchens program, which trains unemployed and underemployed people for careers in food service (and prepared lunch for the UIC visitors).
The students had a session in the kitchen to prepare a menu for the DASH diet, a research-based diet for healthy weight loss and lower blood pressure, then broke into small groups for a case study.
"It gave them a whole other level of understanding," Straughan said of the day-long experience.