The other side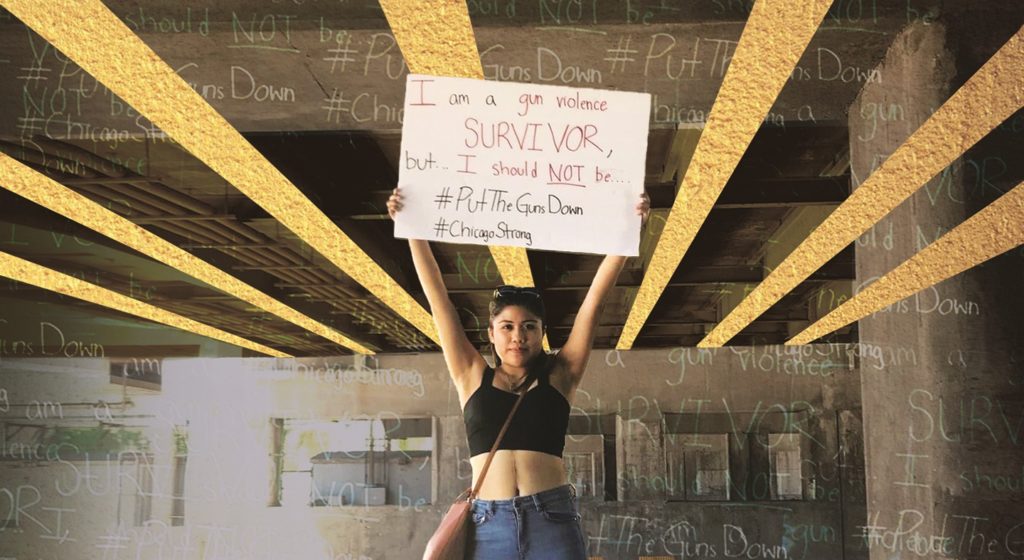 On Feb. 25, 2018, her life and all of her dreams almost came to a sudden end.
But on Dec. 10, 2022, Kathy Pisabaj '22 BS NUT walked across the stage at commencement towards the bright future she has been working for in clinical pediatrics, with the knowledge and empathy that come from heart-wrenching experience.
Pisabaj spent that day four years ago at church, then with friends and family. Her boyfriend was driving her home.
Without warning, she became one of the near­ly 3,000 Chicagoans who were victims of gun violence in 2018. In that weekend alone, four people were killed and 22 wounded. Pisabaj's shooter has not been apprehended.
"It feels like they just do not investigate a normal person being shot, especially those of us who are Black and brown. Justice is not being served to us," Pisabaj said in an essay published Oct. 11 online at CNN.com.
After a week in the hospital, Pisabaj began the hard work of getting her life back. She tempo­rarily paused her studies at Wright Community College and postponed her application to UIC for a year.
Besides physical injuries, she had post-traumat­ic stress disorder. She needed a therapist, but struggled to find one.
As she healed, Pisabaj became active in Everytown for Gun Safety, spreading the mes­sage of gun violence prevention at Lollapalooza and other events. At Wright, she founded the first Illinois chapter of Students Demand Action.
"It helped me get through what happened and use it to create something better," she said.
Pisabaj refused to give up her dream of becom­ing a clinical nutritionist. As a teen, she had been diagnosed with an eating disorder and was referred to a dietitian who helped her have a better relation­ship with food. She became fascinated by nutrition science.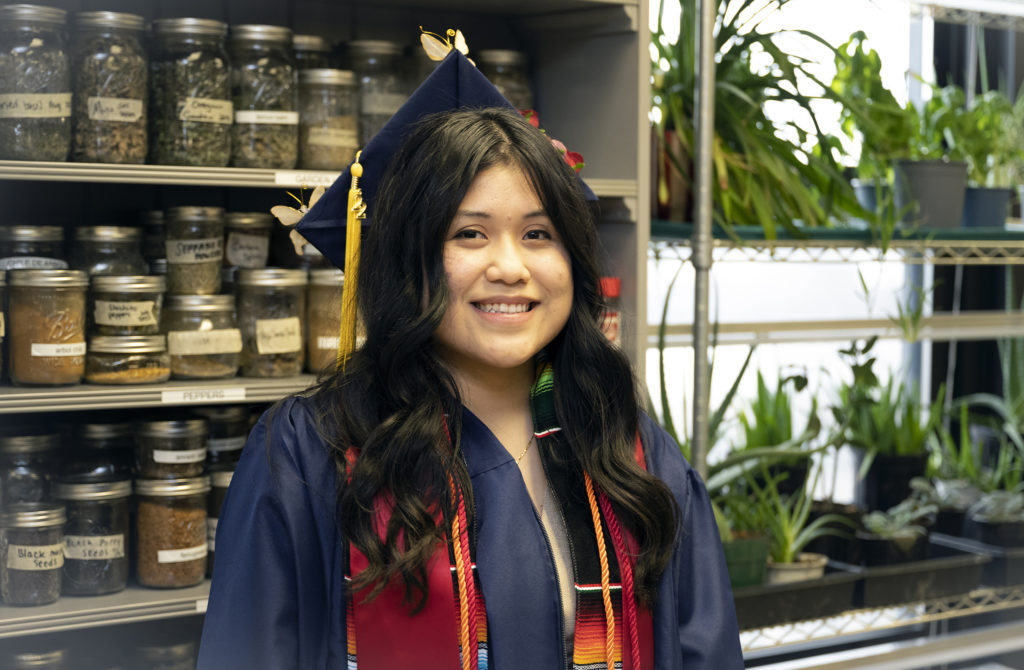 "Nutrition is such a broad subject. The importance of dietitians really becomes clear when we realize how much misinformation there is, especially from the internet," she said.
When she started nutrition studies at UIC, "I knew this is where I want­ed to be. I just loved all of it."
During her clinical rotations at inpatient, outpatient and community health settings, Pisabaj saw a need for the cultural knowledge she brings as a Span­ish-speaking Latina.
"I saw so many times, because of cultural barriers, that people didn't understand their illness and the nourishment they need," she said.
"I think it's so important to diversify the field. I'm passionate about that."
Pisabaj worked three jobs to pay for college: babysitting, Uber Eats delivery and nutrition lab technician at Lurie Children's Hospital.
Pisabaj believes her experience will make her a better practitioner, especially with patients who have suffered trauma. She remembers the nurse who stayed by her side when she was brought to the hospital that night.
"He made me feel like we had been friends forever. He made me less scared; he helped me calm down. When anyone I know goes to the hospital, or they're receiving hard news, I try to portray him," she said.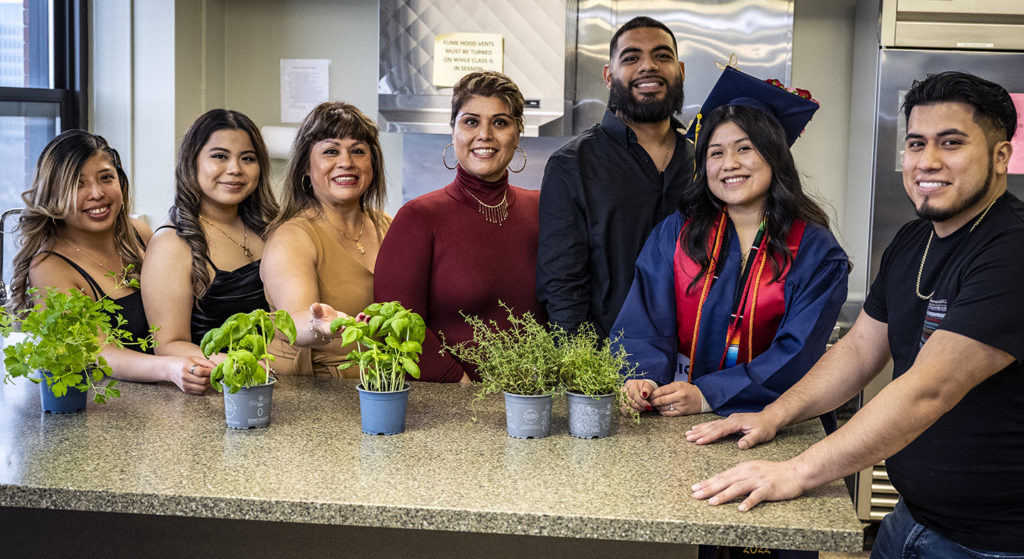 Pisabaj tries to remain hopeful that gun violence will not be a threat for the next generation. Her advice for now: get involved with anti-violence and gun safety organizations. Show kindness to others.
"If we get to the basics, understanding one another, empathizing with the next person, I think that can help minimize all of the hate and the anger and the violence," she said.
Pisabaj still has fear and anxiety. "PTSD is some­thing that I deal with," she said.
"But there's another side of me that says, 'OK, I'm going to enjoy today and the people around me, because I know that life can literally end at any moment.'"