High-impact student research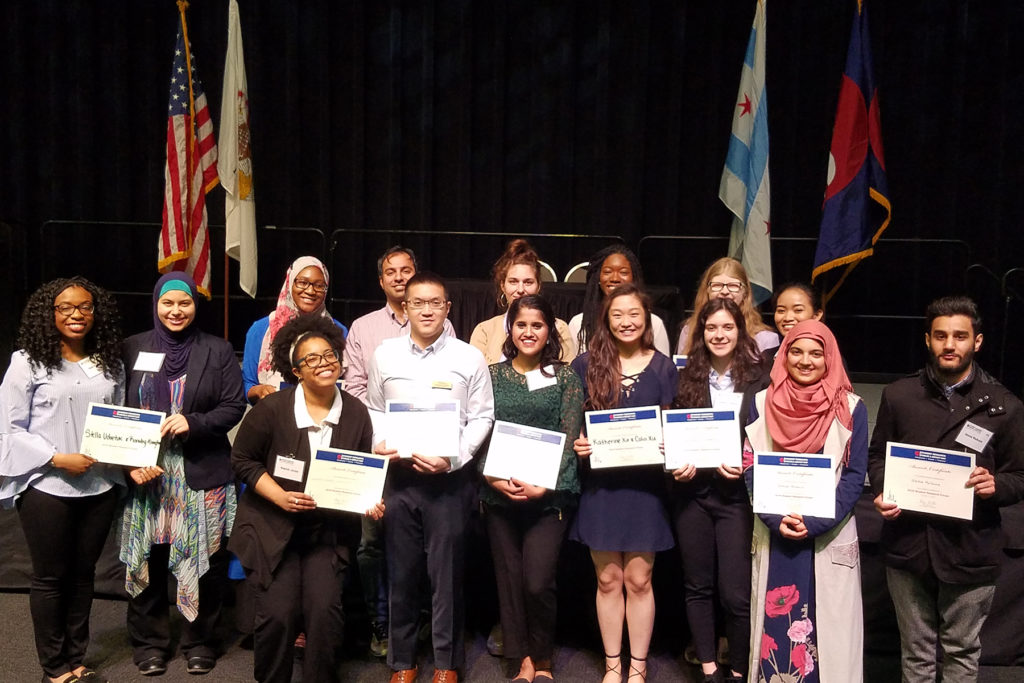 Three AHS students won first place in their categories at the 2018 UIC Student Research Forum and Impact Day, held April 11 in the UIC Forum.
Angela Gao, Chun-Hao Huang and Sindhu Konkapaka were among nearly 300 students who competed at the research forum, sponsored by the Office of the Vice Chancellor for Research.
Gao, biomedical visualization, was first in the Art/Design/Humanities + Social Sciences graduate student division for her project, "Effectiveness and Engagement of Comics to 3D Animation in Teaching Advancements in Nanomedicine." Christine Young, clinical assistant professor of biomedical and health information sciences, was adviser.
Huang, kinesiology and nutrition, was first in the Life Sciences graduate student division for "Step Length Asymmetry and its Associations with Mechanical Energy Exchange, Function and Fatigue after Total Hip Replacement." Kharma Foucher, assistant professor of kinesiology and nutrition, was adviser.
Konkapaka, rehabilitation sciences, was first in the Business/Computer Science/Mathematics + Engineering/Physical Sciences undergraduate division for his project, "Chemical Interactions between Zebrafish Native Gut Bacteria and Vibrio Cholerae." Advisers were Laura Sanchez, assistant professor and doctoral student Alanna Condren, both in the College of Pharmacy's department of medicinal chemistry and pharmacognosy.