High schoolers make the rounds at AHS
Monday, December 11, 2017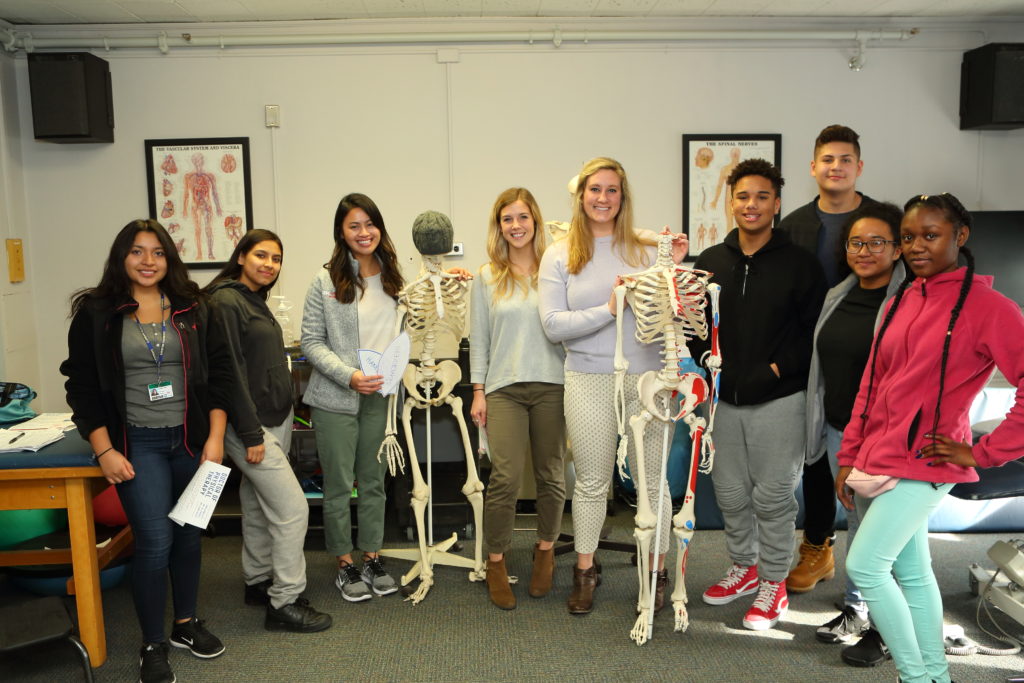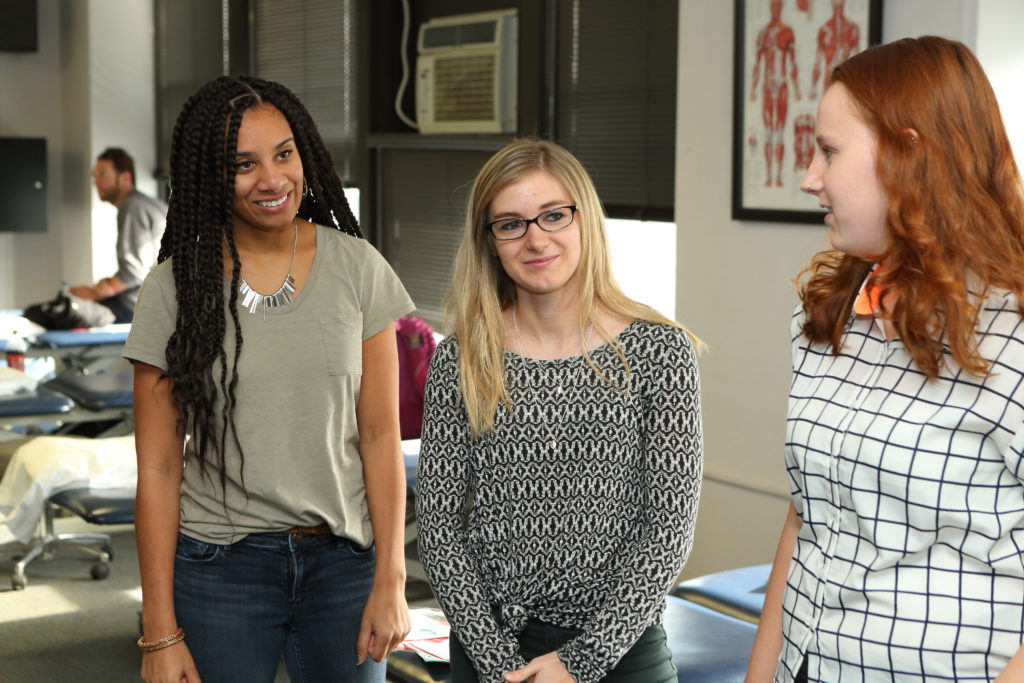 Nearly 100 sophomores from Roberto Clemente Community Academy visited the College of Applied Health Sciences Nov. 27 to learn about career opportunities in health related fields.
During the event, called the UIC/CPS Health Professions Collaborative, teams of 20 to 25 students rotated through sessions covering different AHS majors, such as health information management, physical therapy, kinesiology, nutrition, occupational therapy, biomedical visualization and information sciences, and disability and human development. The event aimed to pique students' interest and provide information about health sciences jobs and career paths.
"Often, in [high school] years, you think of medical professions as either a doctor or a nurse," said Lindsey Strieter, clinical instructor of physical therapy. But majoring in a health science field can open doors for people to become nutritionists, physical and occupational therapists, registered dieticians, experts in managing patient health information and medical records, and more.
"This is a great partnership to increase awareness of these professions," she said.
High schoolers talked with current undergraduates, learned about courses they could take as a UIC student and participated in hands on activities with teaching staff. Some activities mimicked tasks that professionals in the field do on a daily basis.
In the physical therapy session, students pinned muscles to a skeleton and participated in a telephone exercise, where they made simple body motions to understand how important physical communication and proper movements are in the field.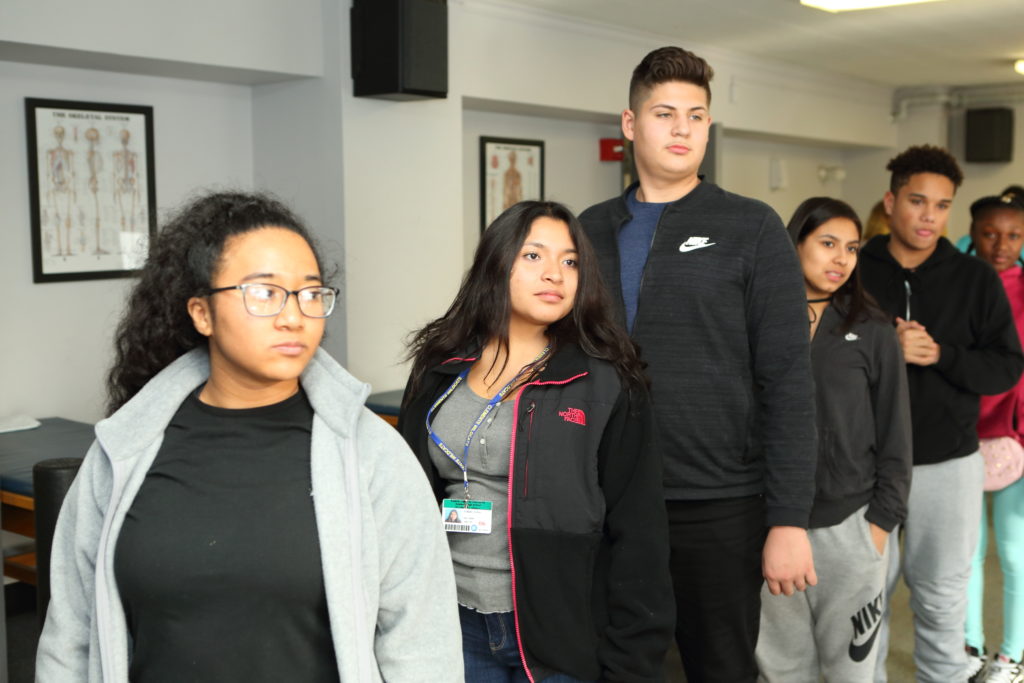 Alex Espinosa thought the sessions were informative.
"I think I have a better understanding of the professions, and it was cool to see how you can help other people," he said.
For Hana Ellis, interacting with people in the program was her favorite part.
"They were giving us experiences, not just information," she said.
In other sessions, participants were encouraged to get involved on computers, in discussion groups and through games. Teams also spoke with a counselor about application and admission processes — a talk that Ashanti Dilworth found helpful.
"I learned that I can go to a community college, come here and still have a chance to get a degree," said Dilworth, who is now interested in physical therapy.
AHS hopes that hosting the event will help increase the number of minority students who apply to and enroll in their undergraduate and graduate programs.
"It's one of the initiatives that we're passionate about," said Strieter.