Joy Hammel selected as a 2016 University Scholar
Tuesday, October 18, 2016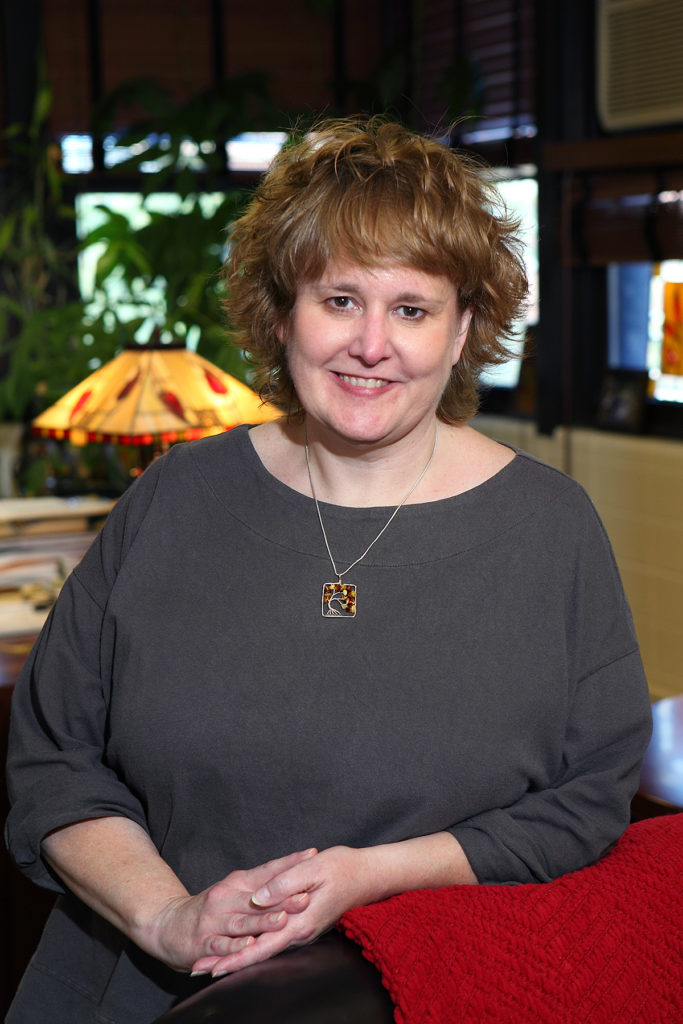 Occupational therapy professor Joy Hammel views her 2016 University Scholar award as an honor — and an opportunity. The UIC University Scholars Program, now in its 32nd year, honors faculty members for superior research and teaching, along with great promise for future achievements.
Hammel, who before teaching worked as an occupational therapist for 28 years, has devoted her time as an educator and researcher to the study of how people with disabilities interact with their home, community and work environments.
Hammel has gained national recognition for identifying key environmental barriers to the full participation of disabled individuals in society and for creating and testing assessment tools to evaluate health and participation disparities affecting the disabled community.
Notably, Hammel's research has been used by the Department of Justice as a tool in investigating and evaluating civil rights claims.
Yolanda Suarez-Balcazar, head of the department of occupational therapy, said Hammel's work is an extraordinary model of service.
"Professor Hammel has been very creative in developing synergies across her teaching, research and service activities so that students engage in learning that they can apply to everyday practice situations, be exposed to cutting-edge research and work on issues that are changing the lives of people with disabilities," Suarez-Balcazar said.
As a University Scholar, Hammel feels honored to be in the company of other researchers whose work has made a noticeable impact, and she is equally excited for the opportunity to share her research with the UIC community.