Occupational therapy students help Glencoe junior high schoolers build therapy toys for children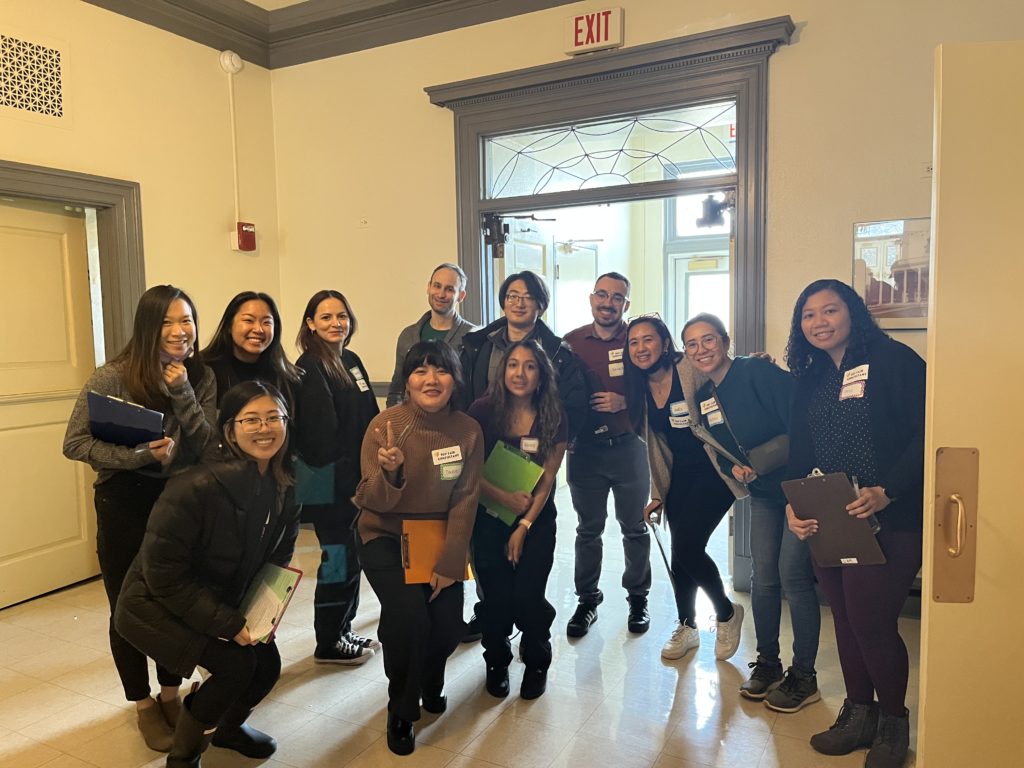 When Glencoe middle-schoolers needed feedback in designing therapeutic toys for a STEM project, they partnered with a team of experts: 40 UIC occupational therapy doctoral students.
"The project was a great example of community engagement and OT advocacy," said Ashley Stoffel, OT clinical associate professor.
The 58 Glencoe seventh and eighth graders were developing prototypes of toys to be used in occupational therapy for children with cerebral palsy.
At the same time, in Stoffel's class, "our OT students were learning about inclusive and universal design of toys and play spaces such as playgrounds," she said. "So the toy fair project fit right in with our course objectives."
The middle-school students were participating in Project Lead the Way, a nationwide program that supports STEM education, under the direction of Glencoe District 35 teacher Clair Durkes.
Durkes and Stoffel arranged the collaboration between their students, who teamed up for a session to review and critique the designs. The UIC students returned to Glencoe three weeks later to score the final projects at the Toy Design Fair.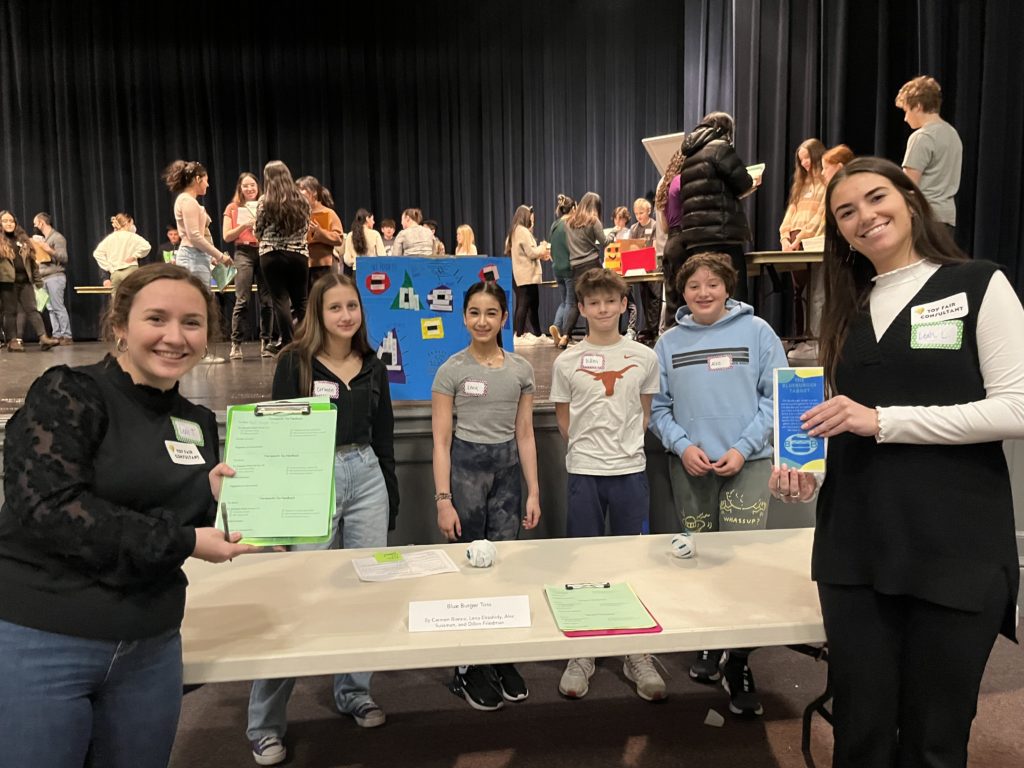 "It was fun and interesting, having conversations with them about their projects and listening to their thought processes in why they designed each toy the way they did," said OTD student Galila Dandridge.
Explaining advanced concepts to the younger students was also a good learning experience for the doctoral students.
"I had to use my skills as an occupational therapist to assess the toy. However, I had to communicate my findings and suggestions in a language that was comprehensible to the students," said OTD student Deeva Evangelista '21 BS RS.
"This was a great opportunity to learn how to communicate with future clients and caregivers as an occupational therapist," added OTD student Vanessa Atter.
This article has been edited for length and clarity by Sonya Booth.