Teaching excellence
Tuesday, November 29, 2016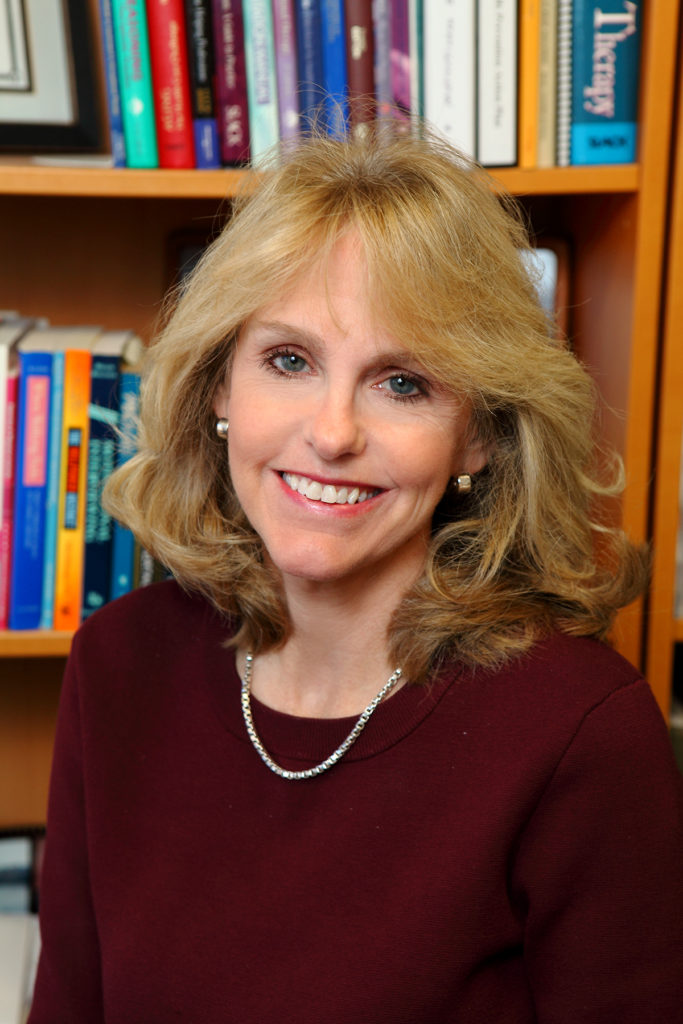 Elizabeth Peterson's teaching philosophy is grounded in the concept of social learning. Peterson, recipient of a 2016 Excellence in Teaching Award, believes that context, not just content, matters.
"Social learning theory suggests that people learn through observation, participation and modeling, not just study," said Peterson, clinical professor and director of professional education in the department of occupational therapy. "My experiences as an occupational therapist and educator have taught me that the best learning occurs within a social context and, as a result, role modeling and student participation are key features of the environments and experiences I create for my students."
Peterson began teaching at UIC in 1993. In her 23 years with the university, she has been instrumental to the success of the occupational therapy master's degree program, from curriculum development to accreditation and expansion of the program. Peterson has taught or contributed to many of the required courses in the program, frequently drawing on her experiences as a fall prevention researcher to highlight the importance of evidence-based practice and interdisciplinary approaches to patient care.
Kathy Preissner, a former student of Peterson's, strongly supported the nomination.
"Dr. Peterson knew her students personally and provided individual attention," said Preissner, clinical associate professor in occupational therapy. "She linked the content in her courses to the curriculum as a whole, and helped students to make connections to concepts learned in other courses. UIC is a world-class university because of educators such as Dr. Peterson."
Each year, UIC honors some of its most dedicated and outstanding teachers with the Award for Excellence in Teaching. Winners are selected by past recipients of the award from nominations made by departments and colleges.