An opioid alternative
Thursday, November 15, 2018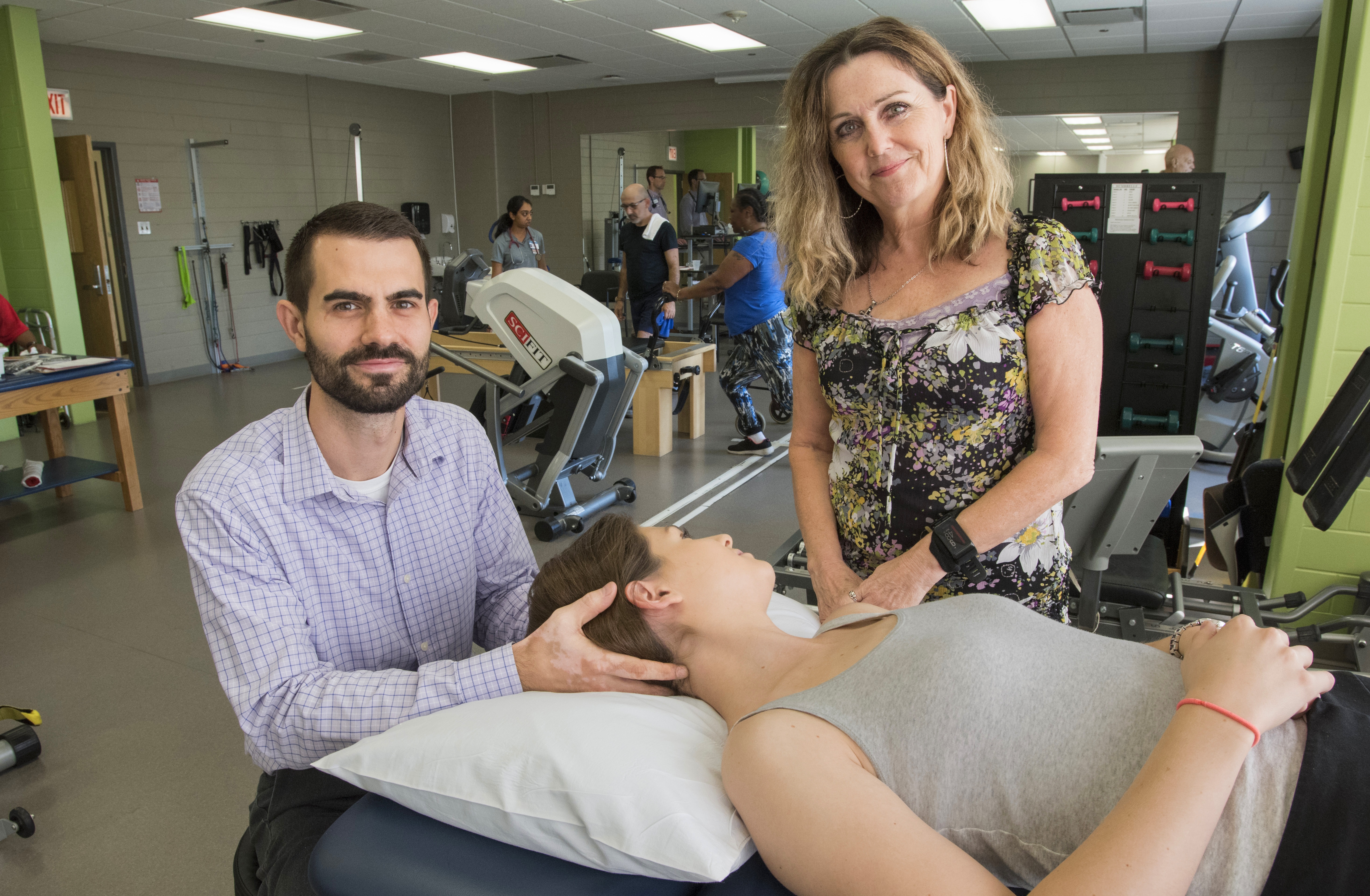 For patients with persistent pain, opioids might seem like a quick and easy fix.
But AHS physical therapists say physical therapy offers a safe alternative to medication and provides strategies that can help patients live a full life.
"Opioids often became the default option for treating pain, but physical therapists take the time to capture patients' stories of pain and how it is interfering with their lives," says PT visiting clinical professor Adam Wielechowski '12 DPT.
"We help patients understand what persistent pain is and why it's happening, and explain non-pharmacologic options such as physical therapy that may help to manage it."
Managing pain can involve physical therapy exercises, as well as educating patients about stress management, sleep management and nutrition, says PT clinical assistant professor Deb Davey.
"Stressors—such as emotional or social issues—can heighten pain perception," Davey says. "We tell patients that they may always have some pain, but they can live more independently through the activities and resources we give them."
Both Wielechowski and Davey hope to remove access barriers to physical therapy by educating primary care physicians about the use of physical therapy as an alternative to opioids, and by removing patient expectations that physical therapy is difficult or that their persistent pain is inevitable.
"Instead of focusing on pain, we try to focus on function and work with patients to set goals that are important to them," Davey says. "What could you do today that you couldn't do yesterday? We emphasize quality of life."