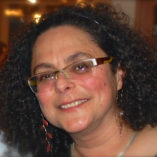 Orit Schwartz
Clinical Instructor, Rehabilitation Sciences
Focus Areas
Email
Office Phone
Office
1919 W. Taylor St., AHs 560-C AHSB
Office Hours
By appointment
About
Orit Schwartz is a clinical instructor in the undergraduate Rehabilitation Sciences program. Orit teaches several core courses in the RS major about physical and mental health in rehabilitation, case management, and rehabilitation with children and families. In her teaching, Orit seeks to expand students' understanding of rehabilitation and underscore the social and cultural contexts within which people experience disability and healthcare services. Orit's teaching, scholarly, and service interests build on her experiences in community-based adult education and as an occupational therapist in Early Intervention and the Chicago public schools. She focuses on educational and professional opportunities for students from underrepresented groups, and on fostering a commitment to health equity, social justice, and cultural inclusivity among the future cadre of healthcare providers.
Orit received an MA in history from Northwestern University; MA in Adult Education from National Luis University, where she later taught courses as an adjunct instructor, and an MS in Occupational Therapy from UIC. Orit has taught in the undergraduate rehabilitation sciences program since January 2017.
Service to the Community
Orit is working with the Hyde Park Refugee Project and with Bethany House, two local community groups dedicated to assisting asylum seekers and resettlement of refugee families in the Hyde Park neighborhood in Chicago.
Education
MS, Occupational Therapy; University of Illinois at Chicago
MA, Adult Education; National Luis University
MA, History; Northwestern University
BA, Tel Aviv University