Sep
7
Food As Medicine AHS Alumni Gathering
Saturday, September 7, 2019
1:00 PM - 3:00 PM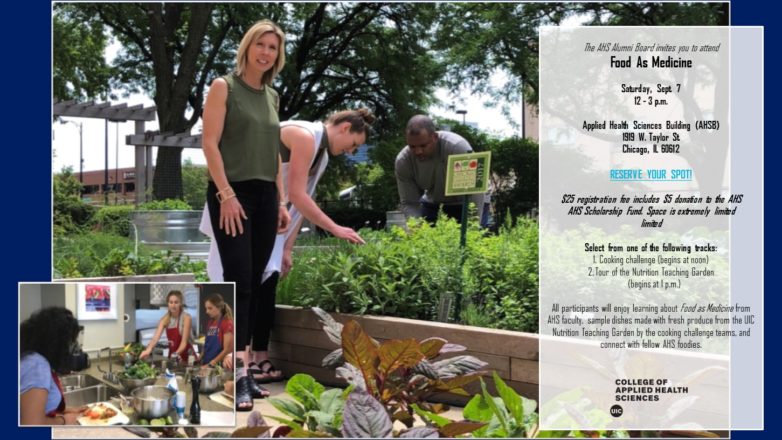 Join the AHS Alumni Board and other alumni to connect for a tour of the Nutrition Teaching Garden or participate in a cooking challenge.
Select from the following tracks:
Cooking challenge (begins at 12 p.m.)
Tour of the Nutrition Teaching Garden (begins at 1 p.m.)
All participants will enjoy learning about Food as Medicine from AHS faculty, sample dishes made with fresh produce from the UIC Nutrition Teaching Garden by the cooking challenge teams, and connect with fellow AHS foodies.
$25 registration fee includes $5 donation to the AHS Scholarship Fund. Space is extremely limited.
Contact
Kristen Kepnick
3129968219