Craig Goodwin Gosling
2014 AHS Loyalty Award Recipient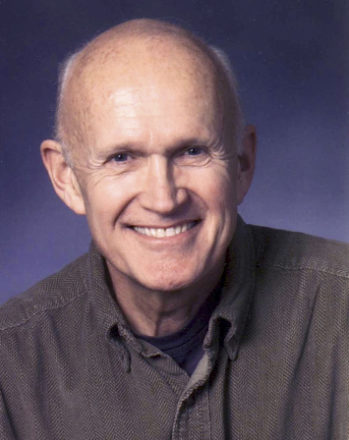 Craig Gosling showed his loyalty to Biomedical Visualization at AHS by giving not only his time and counsel to students and faculty over five decades—he also donated the full collection of his own illustrations.
Gosling was director of the Indiana University School of Medicine's Department of Medical Illustration from 1972 to his retirement in 2001. He led a variety of projects, from anatomically correct simulators for medical teaching to bronze sculptures honoring university leaders and benefactors. He introduced the nation's first aesthetic art and sculpture course for physicians training in plastic surgery.
For his accomplishments, he received the Association of Medical Illustrators' Brödel Award for Excellence in Education and the AMI Lifetime Achievement Award.
Gosling gave his collection—hundreds of pen-and-ink illustrations created over his long career—to UIC as a technical resource and source of inspiration for future generations of biomedical visualization students.