Mapping the disability experience
Wednesday, December 8, 2021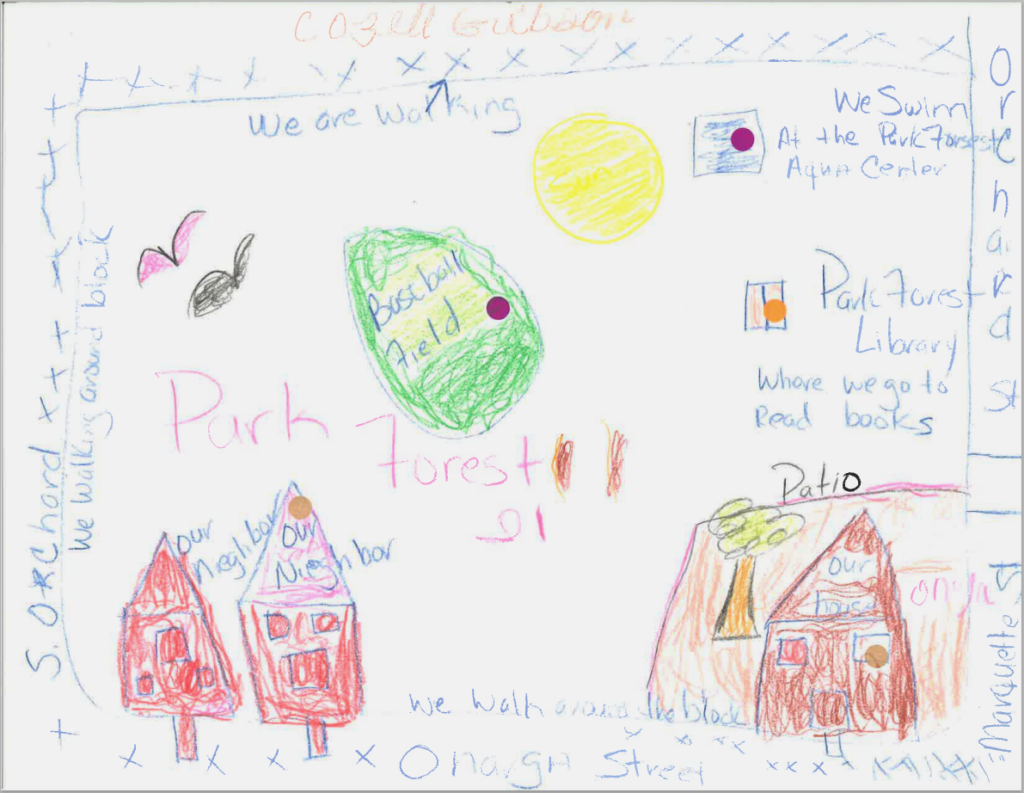 Some maps tell us where we are in the outside world. Other kinds of maps, like those created for the project Mapping Disability Experiences during the COVID-19 Pandemic, can also help us find ourselves in our interior world.
"As the Covid-19 pandemic social and physical distancing were put in place, we asked ourselves how it would impact people living with disabilities, especially their interaction with their environment," said project developers Alyson Patsavas, Delphine Labbé and Yochai Eisenberg, all faculty members in the Department of Disability and Human Development.
"We were interested in knowing if people were feeling more restricted or not, and how their relationships with others in their neighborhood and beyond may have changed."
They asked for contributions from the professional and community organizations they work with. Most of the 57 people who responded live in the Chicago area, but some are as far away as the United Kingdom and Nepal.
The concept of "map" was defined loosely: think about your space, and define it in a visual format. Some maps show the interior of the artist's home, highlighting what is most important to them; one entry shows the location of different sounds in the house.
Others show the city or neighborhood and illustrate how the artists navigate the environment. Some entries are not traditional maps at all, but poems or word maps. Some are hand-drawn or painted, others created on a computer.
Many of the maps show frustration with the isolation and lack of mobility the pandemic lockdown caused for people with disability.
The project website includes classroom and community tools to help others try this type of map-making.
"Map-making provides a way to reflect on our environments, how we use space, and how space impacts both our movements and our relationships with the world. Maps can capture significant changes in our lives and reveal everyday patterns of how we live and move," instructions on the website explain.
The project was supported by DHD graduate students through their service-learning activities, with funding from Eisenberg and Labbé.
"Art-making is a crucial component of community building, and we hope that the process of making maps and seeing the maps on digital display helps to facilitate precisely this type of community building," the three researchers said.
"Building community across time and space is both representative of disability culture more broadly and illustrative of the pandemic experience for many people."