Susan Magasi leads research project to help cancer survivors manage their illness and treatment
Thursday, December 10, 2020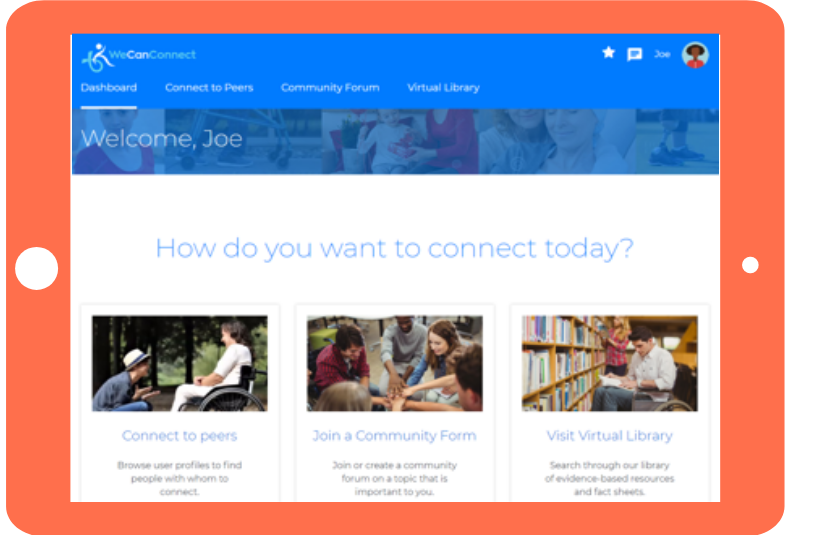 Empowering cancer survivors to manage the long-term effects of their illness and treatment—that's the goal of an app being developed by a multi-university team led by AHS researcher Susan Magasi.
"Increasing numbers of people are surviving cancer in U.S. We're almost at the tipping point where we have more survivors than not," said Magasi, associate professor of occupational therapy, and disability and human development.
"We're finding, though, that about 40 percent live with long-term disability from the physical and cognitive effects of treatment. The cancer care system doesn't fully address these needs. It leaves people unprepared and unsupported for the negative effect on quality of life and social participation."
The project was awarded a three-year, $375,000 grant from the Chicago Cancer Health Equity Collaborative (ChicagoCHEC), a National Cancer Institute comprehensive cancer partnership led by UIC, Northwestern University, and Northeastern Illinois University.
"Our project is one of the few talking specifically about the intersection of cancer and disability, which is both really important and unaddressed," Magasi said.
Called WeCanManage, the app will work on smartphones, tablets and computers. It will have three modules:
problem-solving, which focuses on strategies to deal with long-term impacts like fatigue
mindfulness, including techniques for meditation and relaxation
the self-advocacy and empowerment that comes from being able to "name and claim the symptoms," finding a sense of community with others who are coping with similar problems.
Magasi has already developed the WeCanConnect app, which focuses on peer support and information sharing. As the project continues, the two apps will be integrated into a single platform.
The development team also includes Northwestern University psychologist David Victorson, NEIU computer scientist Rachel Adler and UI Cancer Center researcher Tamara Hamlish.
A group of about a half-dozen cancer survivors who have disabilities will serve as "survivor scientists" throughout the project, helping create the app.
In the project's second phase, the app will be evaluated by about 60 cancer survivors. "The ultimate goal is to collaborate with cancer centers to make the app available to patients and survivors as they're transitioning from active treatment to long-term survivorship," Magasi said.
The concept of cancer survivors as part of the disability community, protected by the Americans with Disabilities Act, is provocative in cancer care, she added.
"Our involvement in ChicagoCHEC increases awareness in the cancer care community that people with pre-existing disabilities, as well as people who acquire disabilities as a result of their cancer, are an important part of the cancer equity group who should be attended to and recognized."