Annmarie Chizewski completes her second Chicago Marathon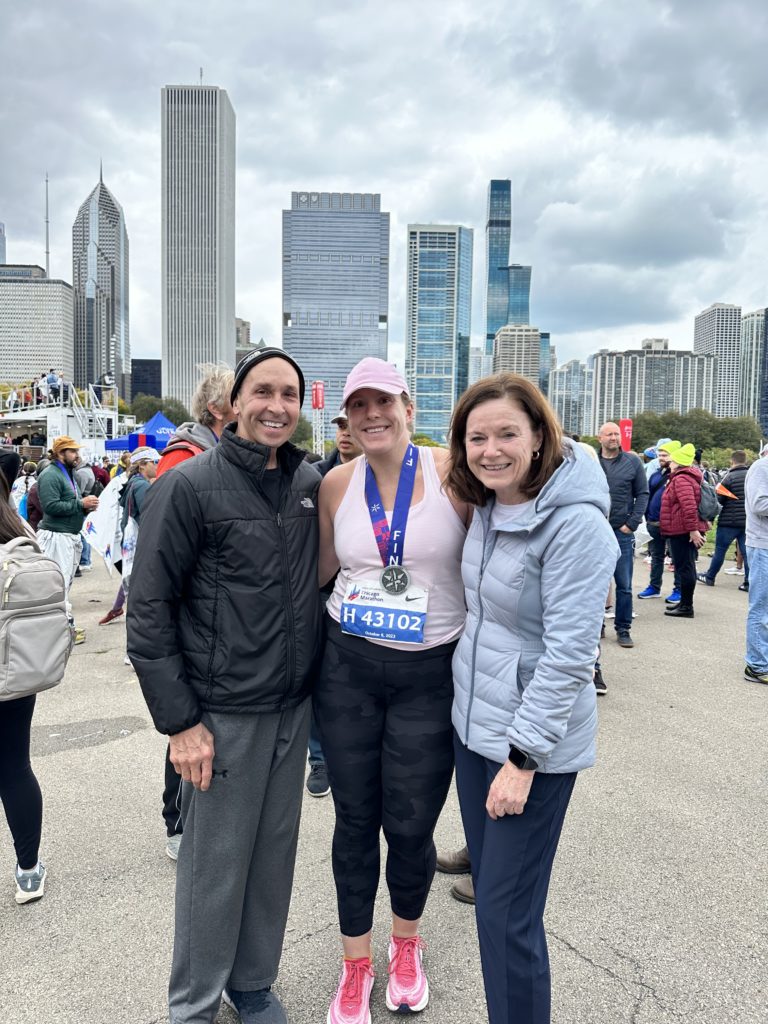 "It's the best day of the year in Chicago, regardless if you're a runner or spectator," says KN instructor Annmarie Chizewski, who completed her second Chicago Marathon Oct. 8 with a time of 5:49.
Chizewski, KN assistant director of experiential learning, says twice wasn't enough—she'll run the Chicago Marathon again.
"We get one body in this life, and I want to do all I can with it, whether that be running a marathon, lifting weights, hiking mountains, riding the lakefront, or teaching strength and conditioning," she says.
"Movement and exercise is a way we can celebrate and appreciate all the amazing things our bodies allow us to do."
The marathon is also a lesson for daily life, she tells her student and the athletes she works with as a strength and conditional coach.
"Big milestones aren't successful overnight; it takes countless hours of work, showing up even when you don't want to. But if you keep showing up and surround yourself with people who believe in you, incredible things can happen."