Honoring cadaver donors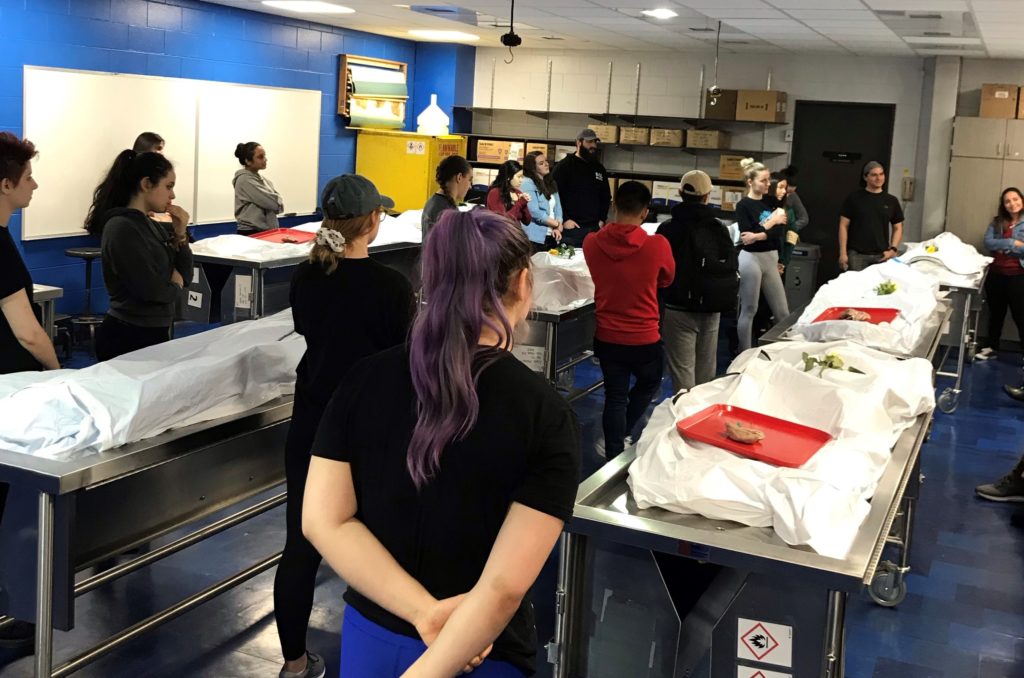 Thirty-four students gathered in a campus laboratory recently to say goodbye to the teachers they had worked with so closely over the academic year.
It was an emotional gathering, because the teachers were special: 10 people who had donated their bodies for dissection so students could learn the anatomy of the human body.
"This course is unique. Not often do undergrads get the opportunity to dissect," said clinical instructor Abbey Breckling '16 KN '18 MS, who teaches KN 350-351.
The course is open to all UIC undergraduates. Most students are kinesiology majors, but others come from psychology, biology, chemistry and pre-nursing.
"Hands-on dissection teaches them human anatomy in ways that virtual or augmented reality learning can't," Breckling says.
"With virtual reality, students don't appreciate the true relationships between the different body systems. It's difficult to understand the complexity of textures, thickness or width," she explained. "VR may show you one person. In our lab, we see 10 different bodies, and each one has its own story."
Students first encounter prosected cadavers in an anatomy and physiology course, the prerequisite to the upper-level cadaver dissection course offered the following year.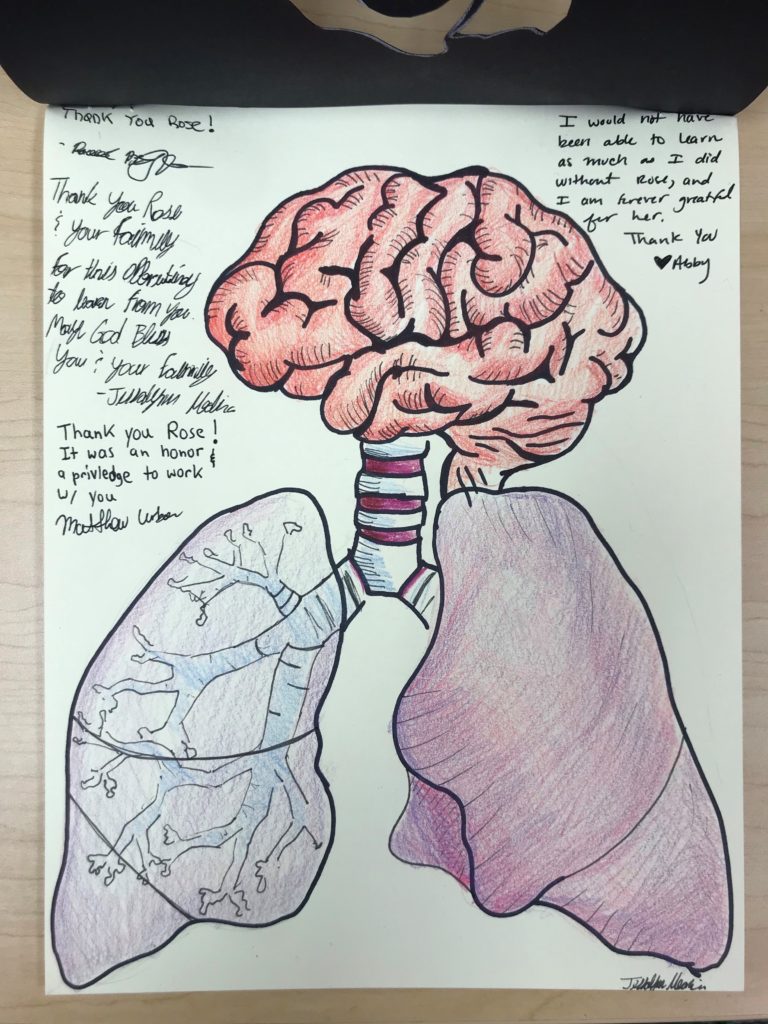 Right away, "the instruction team emphasizes that this is a donation program, that these were human beings with memories and families," Breckling said. "Students are encouraged to call cadavers by their first names. We tell them, 'treat the cadaver like your first patient.'"
Breckling understands her students' initial apprehension. She took the same course as an undergraduate and helped teach it as a TA. This year was her first time leading the course.
"I still remember my first cadaver's name," she said. "It's intimidating at first, but your peers and instructors help you through the journey."
The six hours a week students spent working so closely together, so intimately with a stranger's body, created a sense of community with shared compassion and empathy.
After the final exam was over, they turned in their lab coats and gathered for a memorial ceremony in the lab, where they said goodbye to the cadavers. By the end, almost everyone was in tears.
"For people who began off as strangers, we now end the year knowing every inch of you," Brina Phan said in the letter she read at the memorial.
"Although we don't know what made you laugh, cry or smile, you have given us this opportunity with people we now call friends."
"Thank you for allowing me to expand my knowledge in human anatomy by providing your own body," said Sajeda Razick. "As I continue my education in health care, I will never forget my very first cadaver, you."