Yolanda Suarez-Balcazar named a 2022-23 University Scholar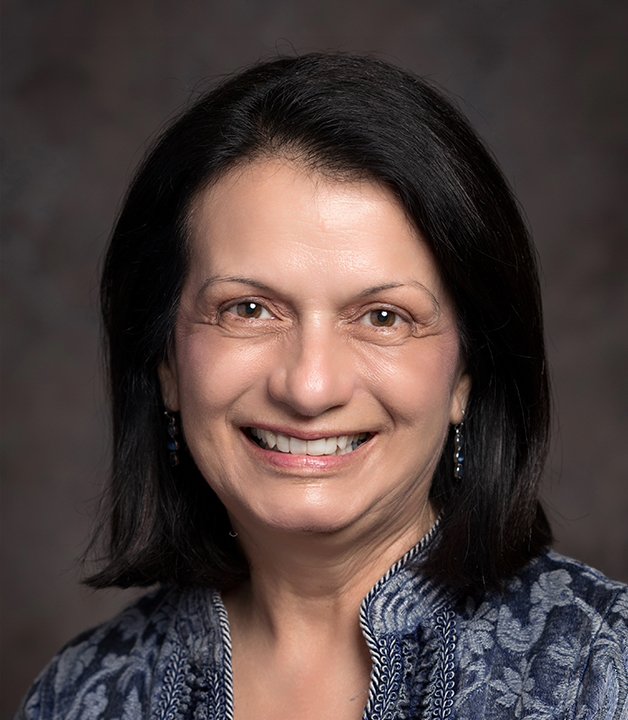 Yolanda Suarez-Balcazar, professor and head of occupational therapy who is internationally recognized for her community-based participatory research on health disparities, wellness and disability in the Latinx community, was named a 2022-23 University Scholar by the UI Office of the President.
The three-year award honors superior performance in scholarly activities for research and teaching and great promise for future achievements.
"Her passion for social justice and equity permeates her teaching, research and service," said Susan Magasi, OT and DHD associate professor, who nominated Suarez-Balcazar for the award.
Throughout her career, Suarez-Balcazar has been known for her commitment to community-based participatory research, working with Latinx children and families to develop culturally relevant interventions that promote healthy lifestyles. Her work focuses on diversity, equity and inclusion.
She is co-principal investigator on a five-year, federally funded study to prevent obesity in Latinx children with developmental disabilities and their families.
She is also involved in two federally funded, community-based projects related to COVID-19 health disparities and health literacy in underserved populations.
Suarez-Balcazar is committed to mentoring current and future scholars from diverse backgrounds. She mentors junior faculty through programs sponsored by the Annie E. Casey Foundation, the Society for Community Research and Action Research Council, and the American Occupational Therapy Association. She has been primary adviser and mentor to nearly 50 doctoral or master's students in occupational therapy, disability studies and psychology, as well as Latinx undergraduate students in the UIC Honors College.
She co-founded an exchange program for graduate students and faculty with the Center Ann Sullivan of Peru, in Lima, a service organization for adults and children with developmental disabilities and their families. More than 22 OTD and PhD students have participated in the exchange.
Suarez-Balcazar has published 90 peer reviewed journal articles and 40 invited book chapters. She's co-edited seven books and 36 other articles. Many of her publications were co-authored with her graduate students and mentees.
In 2018, she was co-author of a report by the American Psychology Association on U.S. immigrant policy and the psychosocial and economic impacts of forced deportation on children and families. The article, the most downloaded report from the American Journal of Community Psychology, is often used by attorneys to fight family separations at deportation court hearings.
Suarez-Balcazar has been an invited professor at universities in Japan, Ireland, Peru, Colombia and Spain. She is a fellow of the American Psychological Association and former president of the Society for Community Research.
She received the Distinguished Alumna Award from the University of Kansas, where she earned master's and doctoral degrees.