Eric Meredith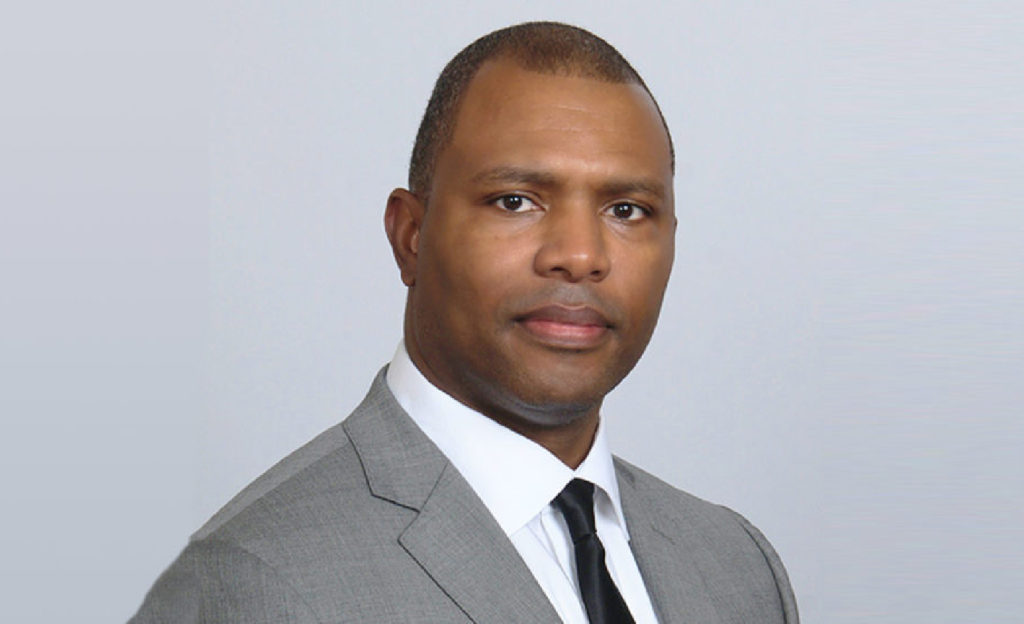 Three-time UIC alumnus and current AHS Alumni Board president Eric Meredith '12 MS NUT received the 2018 AHS Loyalty Award. Meredith, who has served on the AHS Alumni Board since 2013 and delivered the 2013 AHS spring commencement address, is a USDA nutritionist and child health education innovator.
Raised in Roseland on Chicago's South Side, Meredith joined the U.S. Navy after high school, working as a Russian linguist. Subsequently he earned a bachelor's degree in information systems from UIC and worked in technology for several years at McDonald's Corp., Lotus and IBM.
In 2007, Meredith followed his passion to start a healthy meal delivery service called Alter EatGo, which addressed the lack of healthy food options in some Chicago neighborhoods. As a spokesman for the March of Dimes and the American Heart Association, Meredith helped encourage people of all ages to eat better. He closed the business after three years, but its success helped inspire Meredith to become a certified personal trainer and to pursue a master's degree in nutrition from UIC.
Meredith is currently a nutritionist for the USDA, where his responsibilities include overseeing the educational component of the Supplement Nutrition Assistance Program for six Midwestern states. Additionally, Meredith is also the CEO and founder of Health Heroes, an educational company for youth that uses comic books and technology to promote healthy habits and simplify complex health information.
"An obese child has an 80 percent chance of becoming an obese adult," Meredith says. "So I tapped into my inner kid to look for fun, engaging ways to reach children."
Meredith also holds a master's in education from UIC.