Basheerah Enahora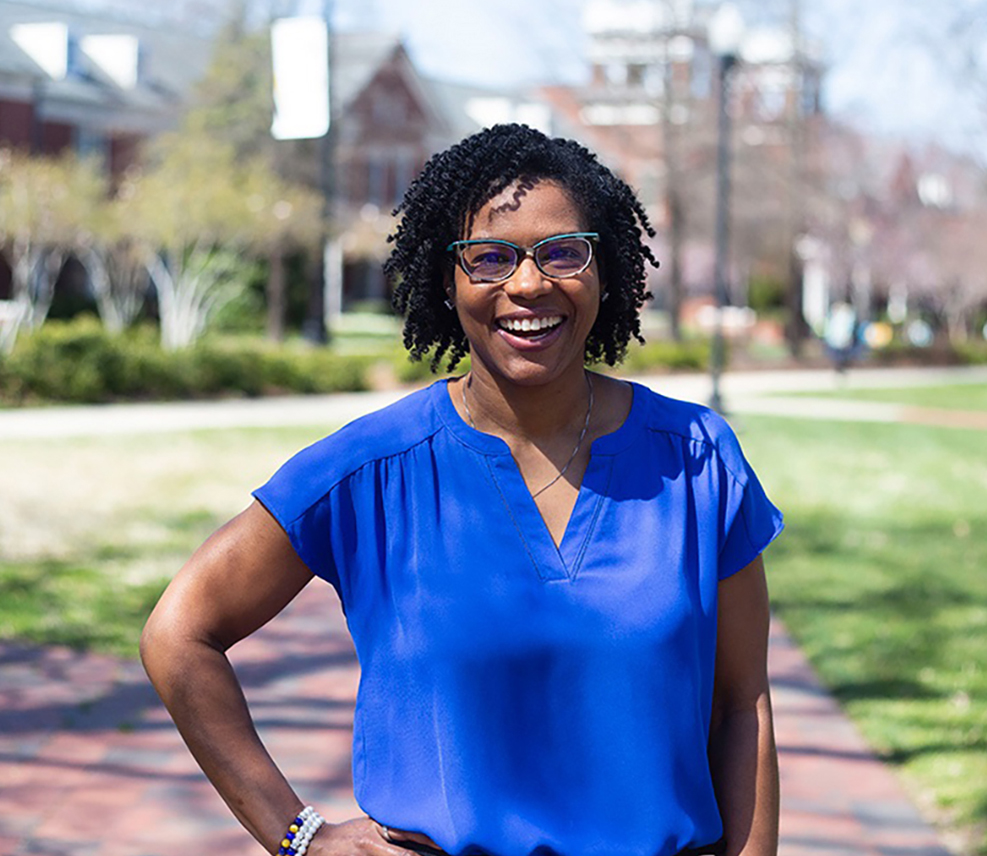 Basheerah Enahora '15 MS NUT began her career in sales and marketing for IBM and Citigroup. She earned an MBA from Duke University and found success as a brand manager for Kraft and Golden County Foods.
But was the corporate world really where she wanted to be?
"I always had this love of nutrition," said Enahora, who is now assistant professor of agricultural and human sciences and extension specialist at North Carolina State University.
"I just had this epiphany that I wanted to do something more fulfilling with my interest and excitement around food."
The AHS master's program in nutrition launched Enahora into a new, "more fulfilling" career. After graduation, she worked as a clinical dietitian nutritionist at Wake Forest Baptist Health Weight Management Center in Winston-Salem, North Carolina.
She also used her business experience to start her own wellness practice for women, BE Nutrition. The practice, which has an active presence on social media, offers individualized holistic health and nutrition counseling with a focus on mindful eating, gut health and disease, stress reduction and weight management.
"Our mission is to empower women to understand true nourishment and look past the number on a scale as a measure of success," she says on the BE Nutrition website.
In 2019, she took another big step: enrolling in the PhD program in nutrition at the University of North Carolina Greensboro. As a doctoral student, she co-authored five published articles and received a $25,000 award for her research as a Behavioral Intervention Scholar. She was also named a Minerva Scholar, the university's highest award for doctoral students.
For her dissertation, Enahora assessed the effectiveness of an interactive virtual reality nutrition program for African American adolescents. She also worked with partnering organizations on how to use the program in the community.
"In research, we can develop interventions and programs where we can affect numerous people at one time, communities at one time," she said. "I think it just really helps to advance the practitioner's role."
Enahora completed her PhD in August 2022 and moved into her latest role as a faculty member at North Carolina State. Her research will continue to focus on health disparities, nutrition and wellness among minority adults and adolescents. In her work with the Extension Service, she plans to enhance nutrition education, develop nutrition and culinary skills programs for minority adolescents and work with extension agents to build healthier schools and communities through collaborative partnerships. She will extend the reach of extension programs using technology like texts and apps.
"I definitely find joy and passion around intervention development, particularly with youth," she said.
This article was adapted from a UNCG News article by Rachel Damiani, University of North Carolina Greensboro.