Carlos Crespo appointed next dean of the UIC College of Applied Health Sciences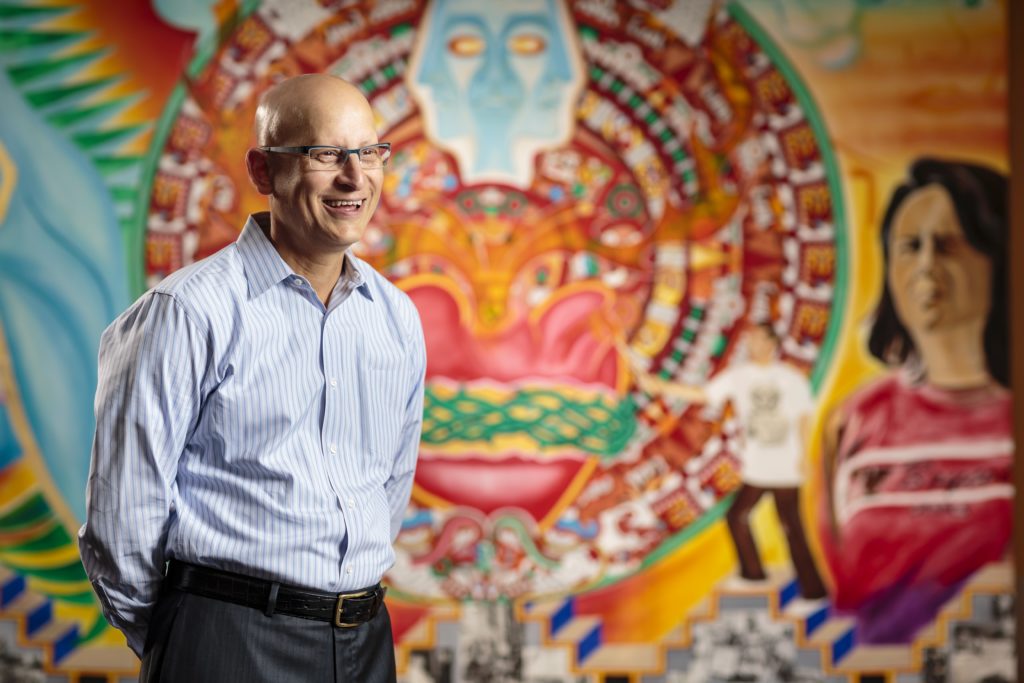 Carlos Crespo, vice provost at Portland State University and professor of public health at Oregon Health and Science University-Portland State University, was named dean of the College of Applied Health Sciences.
His appointment is effective Aug. 15, pending approval by the University of Illinois Board of Trustees.
Crespo is nationally known for his work in undergraduate and graduate education, his commitment to diversity and inclusion in the health disciplines, and his research on minority health issues.
He is experienced in academic leadership and strategic planning, as well as interdisciplinary and inter-institutional collaboration.
When Crespo spoke at a UIC candidate town hall May 12, he stressed the importance of increasing diversity by creating a culture that welcomes inclusion.
"Representation matters," he said.
He emphasized community engagement, mentoring of faculty, staff and students, and his belief in a "student-centric mission."
As vice provost at Portland State, Crespo is responsible for undergraduate training in biomedical research. With $25 million in external funding, he helped develop Build Exito, which recruits underrepresented students from partnering community colleges and universities to study and train for careers in the biomedical sciences.
He is acting director of the Center for Interdisciplinary Mentoring Research in PSU's Office of Research and Graduate Studies.
Other positions he has held at Portland State include director of the School of Community Health, interim dean of the College of Urban and Public Affairs and director of the WHO Collaborating Center in Urban Health and Sustainability.
Crespo, whose research focuses on the epidemiology of physical activity in prevention of chronic diseases, was among the top-ranked principal investigators funded by NIH in 2021. He has written more 100 published articles and contributed to five textbooks on minority health and sports medicine. He is the author of more than 20 government reports, including the 1996 Surgeon General's Report on Physical Activity and Health.
Before joining Portland State in 2005, he was a faculty member at University of Buffalo State University of New York, Roswell Park Cancer Institute and American University. Early in his career, he was a public health analyst at the National Institutes of Health and a health statistician  at the Centers for Disease Control and Prevention.
Crespo received a U.S. Secretary of Health Award for Distinguished Service; he was named a Minority Health and Health Disparities Scholar by the National Institute of Minority Health and Health Disparities.
He serves on a CDC advisory committee for the Community Guide for Physical Activity and the Built Environment; the Physical Activity Alliance Diversity Equity and Inclusion Committee; the Executive Steering Committee of the Diversity Program Consortium of NIH; and the Oregon Latino Health Coalition. He is a fellow of the American College of Sports Medicine.
Crespo earned a DrPH at Loma Linda University, a master's in sports health at Texas Tech University and a bachelor's in chemistry from Inter American University in Puerto Rico.
While earning his bachelor's degree, he worked as a hospital respiratory therapy technician, then as chemist at a clinical laboratory testing service.