Contact
The UIC Physical Therapy Faculty Practice is located on UIC's west side of campus.
Parking
Parking is available on site. Tokens (used to exit the lot) are available for purchase at the physical therapy clinic. Patient parking at any lot on campus is $6.75. The clinic does not validate parking.
Entering the clinic
Use the doors on the East (Roosevelt rd.) side of the building, then take any elevator to the third floor.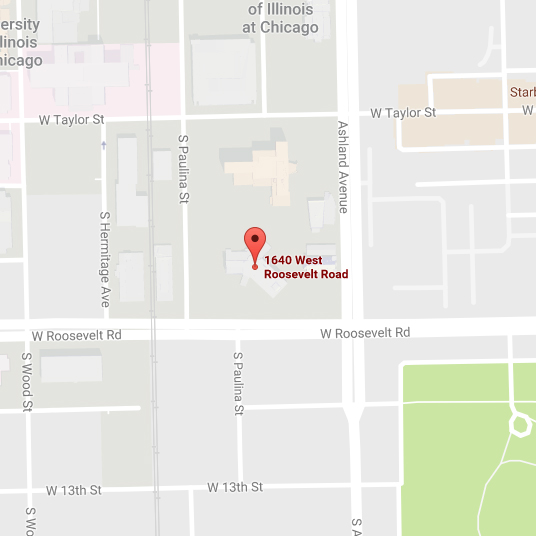 Physical Therapy Faculty Practice
Phone: 312-413-8043
Fax: 312-413-8333