Amar Patel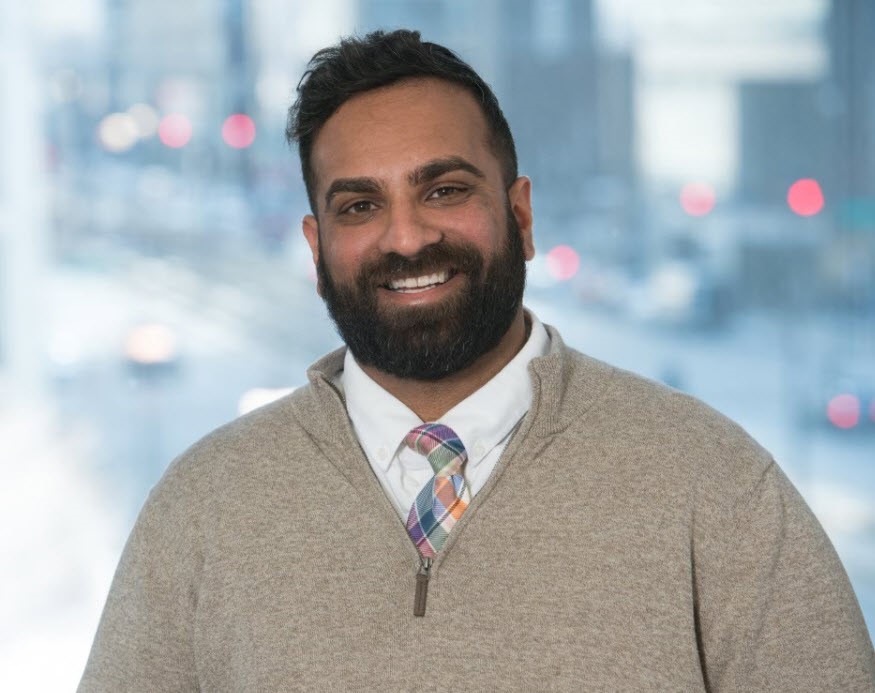 When Amar Patel '07 BS HIM started college, he wanted a career in health care, but he was also interested in business.
He found just what he was looking for with a degree in health information management.
His career offers the best of both worlds, says Patel, manager of client success at Allscripts Healthcare Solutions, one of the world's top health care IT companies.
"You get to work on the business and technology side of health care, and you get to interface very directly with the clinician," he said.
Patel's team works with ambulatory care providers—both small clinics and large medical groups—to implement Allscripts' TouchWorks electronic health records platform.
"I always enjoy talking to clinicians and hearing them say, 'Now that I have this software, I'm not taking home a bunch of papers every night.' And patient care is improved because they have the data they need."
Patel, who grew up in Des Plaines, graduated from Maine West High School and took some of his prerequisite courses at Oakton Community College before enrolling at UIC.
He already felt comfortable there. His father had been a CT technician at UI Health and as a kid, Patel often came along when his dad was called in on weekends.
Not long after Patel started the HIM program, electronic health records "really started taking off," he said.
"It was a right time, right place type of scenario. I was always interested in technology and innovation and I knew I could pivot, not into a traditional, medical records health information management role, but into something different in health care."
The week after graduation, he started working at Allscripts. He found the job through networking with other HIM alumni. Since then, he's hired and mentored other grads, including Navjot Singh '14 BS HIM and Sara Baig '13 BS HIM.
"UIC prepares you to hit the ground running," Patel said, praising faculty members like Karen Patena, HIM clinical associate professor.
He has only good things to say about his field, which offers travel, flexibility and the challenge of solving problems to improve health care delivery. Most of his career has been at Allscripts, although he also worked at Joint Commission Resources and RightSourcing Inc.
"Every day is different," he said. "I've never had to be in an office Monday through Friday."
In his first job, as implementation consultant, "my role was to help hospitals and health care organizations implement their EHR. This meant looking at all sorts of things that would impact their workflow, coming from paper to electronics. My job was helping them get the application up and running."
Now he manages a team of implementation consultants.
"To be able to provide leadership and mentorship, to guide them to be better consultants, is one of the pieces that I really like about my job. I enjoy innovating health care and mentoring my team."