New health informatics collaboration between UIC and University of Mohammed Premier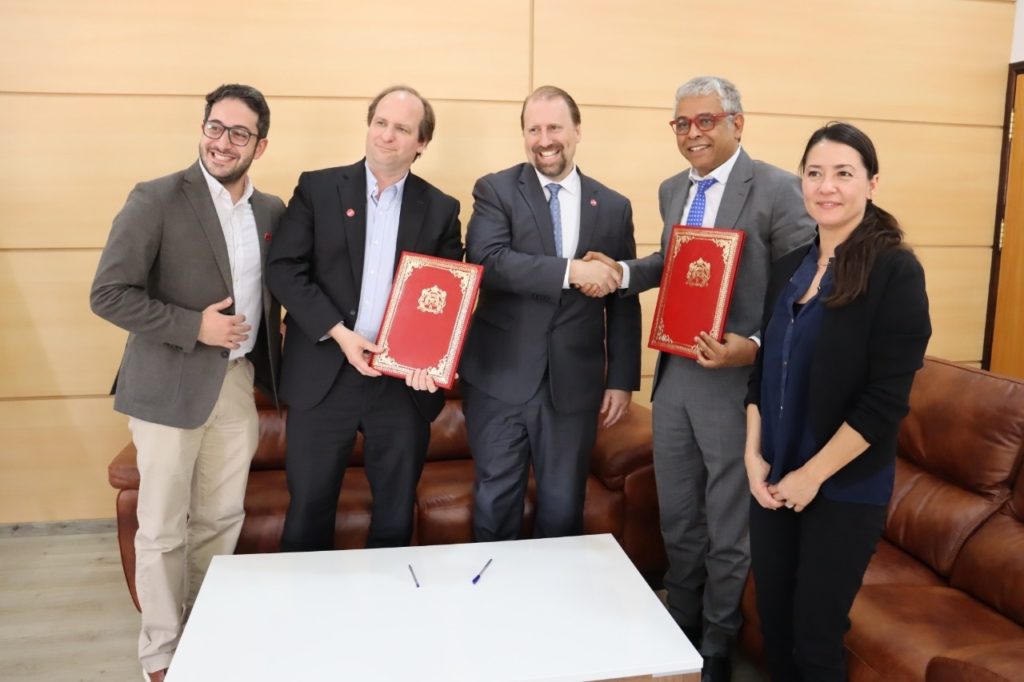 Faculty in biomedical and health information sciences are working with other UIC colleagues on a new collaboration in clinical informatics with University of Mohammed Premier in Oujda, Morocco.
"We are excited about the partnership between UMP and UIC and looking forward to a long-term collaboration in the field of research, student exchange, professors exchange and more," said the university's president, Yassine Zarhloule.
The collaboration began with a conference in mid-May to introduce clinical informatics to faculty and students at the Moroccan university's colleges of medicine and pharmacy.
"They are just beginning their journey in the digitalizing of health care," said Andrew Boyd, BHIS associate professor, adding that there is a lack of expertise in health informatics worldwide.
Four UIC faculty presented in person at the conference in Morocco: Boyd; Karl Kochendorfer, UI Health chief health information officer; Miiri Kotche, clinical professor of biomedical engineering; and Anwar Jebran, a fellow in the pathology department's clinical informatics program.
Faculty from the Innovation Center, College of Medicine, University Library and School of Public Health presented virtually, as well as nine BHIS faculty: professor and head Kal Pasupathy, biomedical visualization associate director Leah Lebowicz, clinical associate professor Eric Swirsky, assistant professors Ashley Hughes and Elizabeth Papautsky and clinical assistant professors Margaret Czart, Lois Hitchcock, Miriam Isola and Laura Mills.
The collaboration will begin with the development of a clinical informatics curriculum.
There are plans to hold a conference at UIC within the next two years.