Contact
The UIC Developmental Disabilities Family Clinic is readily accessible by car, train or bus.
UIC West Campus is served by the CTA Pink Line (Polk stop), connecting the campus with downtown, with transfers available to other CTA lines (Blue, Green, Red, Orange, Brown and Blue).
CTA bus lines serving west campus include the 7-Harrison, 9-Ashland, 12-Roosevelt, 60-Blue Island/26th and 157-Streeterville/Taylor.
Parking
There is a parking structure located at Paulina and Taylor. Please see the UIC Parking website for parking rates under Variable Rate Parking Facilities.
Street parking on Paulina is metered and limited to a two hour maximum. Do not park in the Jewel parking lot across the street as you will be towed. There may be available free street parking on Roosevelt rd., east of Ashland ave.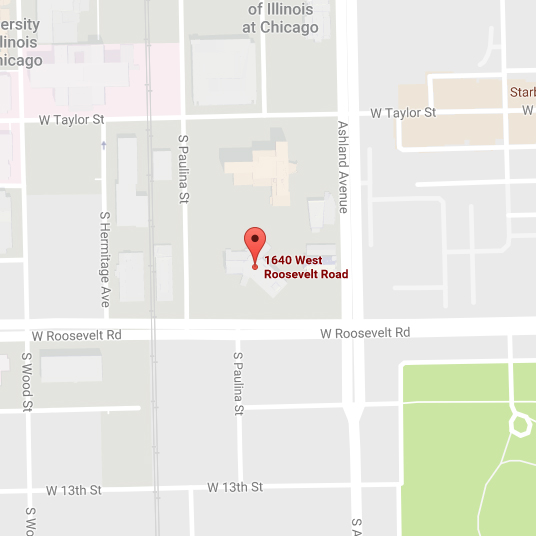 Developmental Disabilities Family Clinic