Transferring from another UIC program
We welcome transfer students from all UIC programs.
Check your requirements
If you're currently a freshman or sophomore at UIC, you can apply as intercollege transfer.
At least one completed semester of coursework at UIC
Minimum UIC GPA of 2.5 (on a 4.0 scale)
Minimum cumulative GPA of 2.5 (on a 4.0 scale), including transfer credit from other institutions
Good academic standing
Apply
Ready to apply? Don't worry, we'll make this easy.
Deadline
Applications are due August 16 for Fall and January 1 for Spring. Any applications submitted after these dates will be considered for the following term.
Intercollege transfer application
After you apply
You'll receive a decision by email 10-14 business days after submitting your application.
Content Section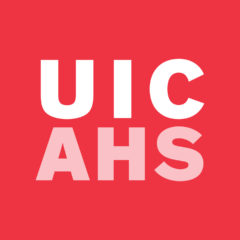 Questions?
Do you have questions about the application process that we haven't answered? We're here to help.
You can contact us at:
Address

1919 W. Taylor St.
516 AHSB (MC 528)
Chicago, IL 60612