Applying
The minor in life science visualization is open to students from any college or major with a sophomore standing. Students who wish to earn the minor should contact Sam Bond to indicate interest and begin the process of applying.
Each course in the life science visualization minor is open to all students, regardless of whether they are enrolled in the minor program. If interested in earning the minor, you'll need to demonstrate basic drawing competency through a portfolio review with program faculty. You can complete this portfolio review at any point during your studies, though it is recommended you complete this portion shortly after your initial drawing courses.
Content Section
Check your requirements
To earn the minor in life science visualization, you must have:
Successfully completed your portfolio review with the life science visualization faculty
A minimum cumulative GPA of 2.50
A minimum GPA of 2.50 in life science visualization courses
A grade of B or higher in the prerequisite course BIOS 110.
Questions?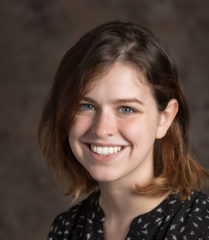 If you still have questions about the application process, please contact Sam Bond.
You can contact Sam Bond at:
Address

1919 W. Taylor St.
241 AHSB (MC 898)
Chicago, IL 60612