Alex Dimeff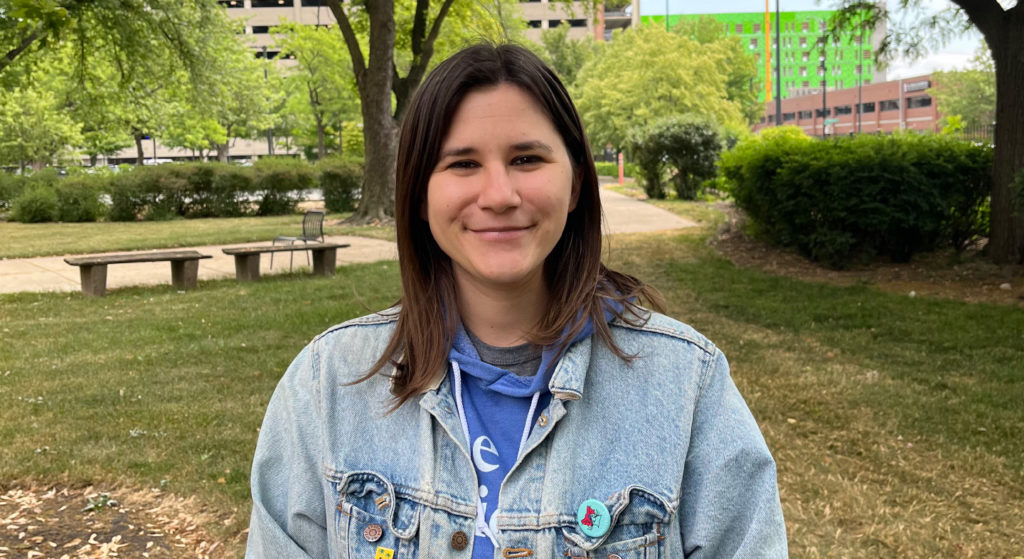 Alex Dimeff was raised in the suburbs of Cleveland, Ohio. They received a BA in English Literature from the University of Michigan in 2012 and an MFA in Creative Writing from the University of New Orleans in 2016.
Alex's biomedical interests include neuroscience and developmental biology. During their time in BVIS, they hope to hone the fundamentals of traditional art techniques while exploring digital media. What excites them most about medical visualization is the chance to use visual storytelling to make the work of researchers and clinicians more accessible to all audiences.
Outside of school, Alex enjoys solving crossword puzzles, watching film noir, and appreciating the existence of whales. Their favorite places in Chicago so far (outside of the Applied Health Sciences Building) are The Field Museum and the Great Hall of Union Station.