AHS Student Council co-hosts "Alternatives to Calling the Police During Mental Health Crises" workshop
Sunday, November 11, 2018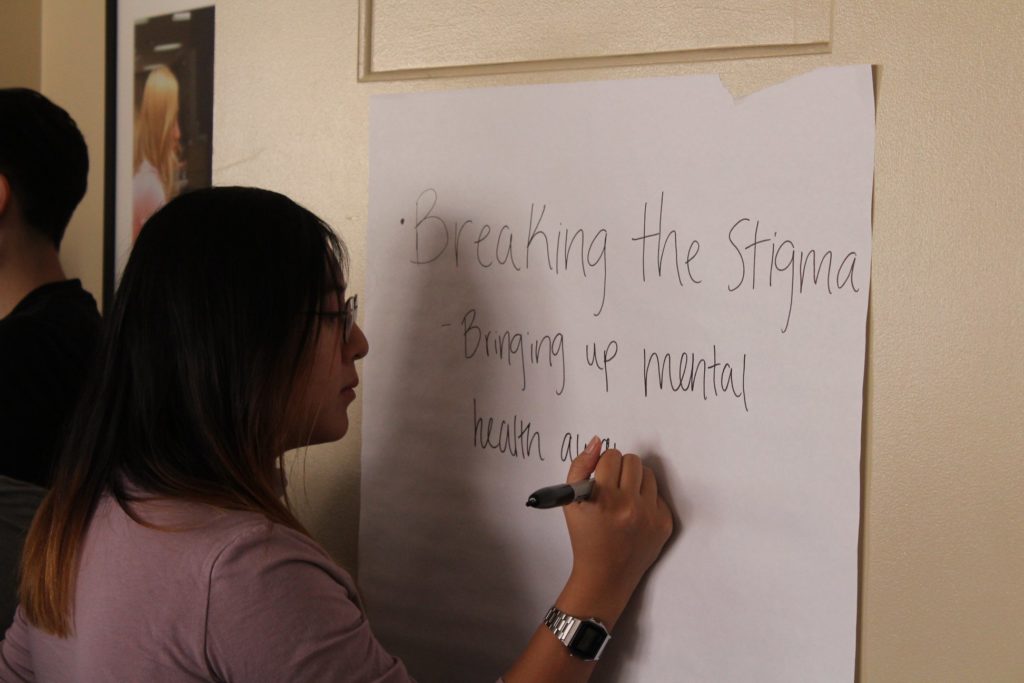 The UIC Mental Health and Disability Alliance (MHDA), in partnership with the AHS Student Council (AHSSC), hosted the "Alternatives to Calling the Police During Mental Health Crises" workshop on Saturday November 10, 2018.
Community organizers Miguel Ángel Rodriguez and Euree Kim led a group of roughly 45 UIC students, faculty & community partners in a reflective discourse surrounding police interference during mental health crises.
The workshop aims to highlight the harmful impact of law enforcement intervention, bring awareness to the criminalization of mental illness (particularly for communities of color), and explore community alternatives to responding. Participants had an opportunity to practice strategies for de-escalation and gain resources for community support. 
MHDA president, senior Asha Rao, was the driving force behind reviving MHDA on campus. With the support of AHSSC and Dr. Leah Goodman — UIC clinical instructor in occupational therapy and MHDA faculty advisor — MHDA was able to offer the valuable workshop at UIC.
MHDA aims to enhance mental health and disability awareness at UIC, improve the availability of mental health resources on college campuses, and develop creative initiatives for enhancing student support.
 You can become a part of MHDA by signing up here: https://goo.gl/forms/uVHDnoMlMt6vTBPO2