Sep
20
Virtual Post Professional OTD (P-OTD) Information Session
Wednesday, September 20, 2023
6:00 PM - 7:00 PM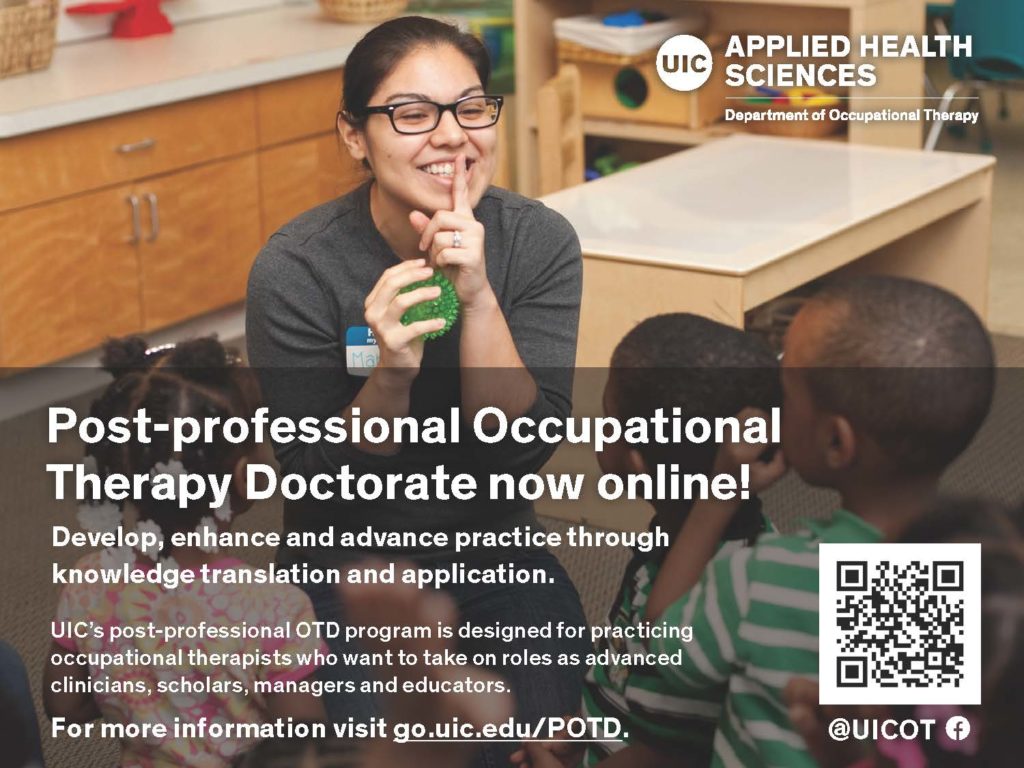 Are you ready to immerse into advanced areas of OT practice, theory, research and community engagement?
Have you been thinking about doing a post professional OTD program to further your career goals?
Are you looking for POTD program that you can do online?
Do you want to learn more about how to teach effectively so you can deliver instruction as an adjunct or a faculty member?
Do you want to learn with our community of practice at UIC that focuses on community-engaged practice and opportunities?
Do you want to create a project that could be used long term in your practice and/or your community?
This session will be a great opportunity to learn more about:
What our Post-professional OTD program has to offer and how this degree can advance your career opportunities
Admissions requirements (Applications for Spring are due November 1st and applications for Fall are due March 1st.
Potential project topics with UIC OT faculty
Required activities to complete the program online
Please feel free to share this event with your colleagues.
Contact
Marjani Jones
312-996-7538