Empowering women with disabilities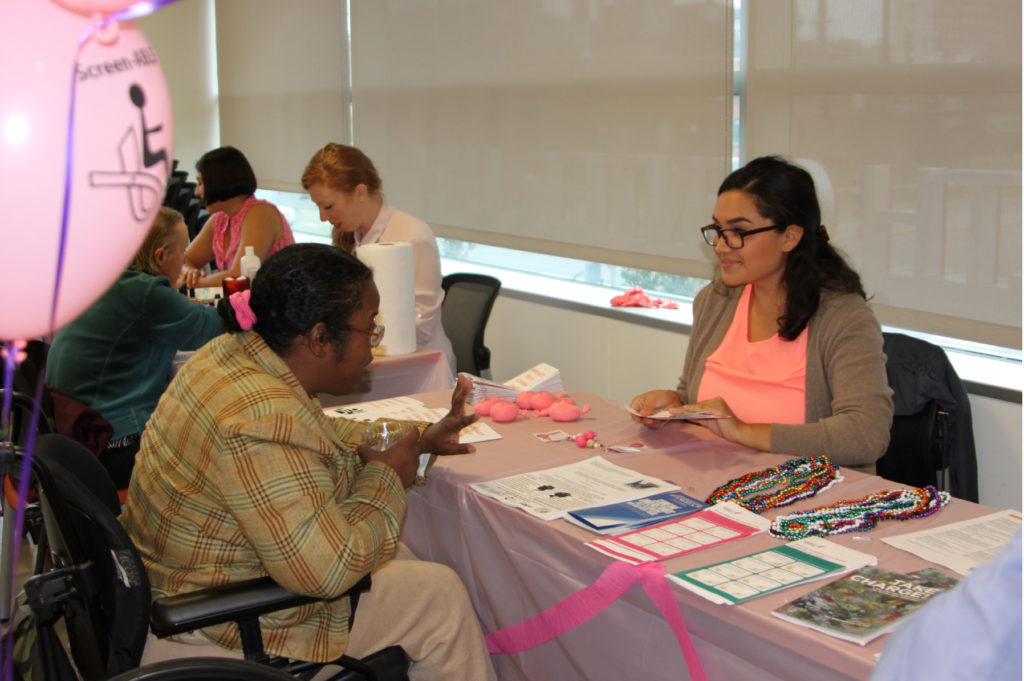 Turning research into community action: that's the story behind ScreenABLE Saturday, a wellness fair for women with disabilities organized by the department of occupational therapy Oct. 15 at Mile Square Health Center.
The event focused on free accessible mammograms, as well as a health and wellness fair that included adaptive yoga and dance classes, cooking demonstrations — even manicures. Transportation to the event and disability accommodations were provided.
Women with disabilities are 22 percent less likely to get a mammogram than their peers without disabilities, said Susan Magasi, assistant professor of occupational therapy who led the event.
"The essence of the ScreenABLE event is to empower women with disabilities," she explained.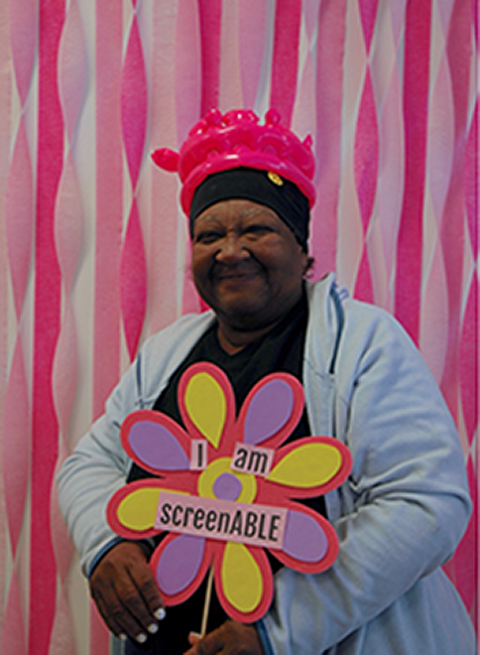 "Amid numerous physical and attitudinal barriers and system shortfalls, we want women to recognize that they deserve a mammogram, that cancer screening and prevention is important. More importantly, we want to help to remove as many of those barriers as possible."
The event brought together volunteers from across the college (many of them students), including occupational therapy, physical therapy, disability studies, kinesiology and nutrition, as well as community members.
"We had more than 30 enthusiastic volunteers who made the event something special," Magasi said.
ScreenABLE Saturday was a collaborative effort between the Program for Healthcare Justice for People with Disabilities and the UIC Cancer Center. The event was funded, in part, by an Acting Up Award from The Chicago Community Trust.
The idea for ScreenABLE Saturday was sparked at a Community Trust "On the Table" event. The gathering, which concerned cancer health equity for people with disabilities, was hosted by Magasi and other members of the Chicago Cancer Health Equity Collaborative.
Occupational therapy students in a class Magasi teaches, "Knowledge Translation in Disability Research," created an award-winning video that highlights attitudinal barriers to breast cancer screening for women with disabilities.