Tu y Yo
Young adults with autism mentoring, educating and advocating
Tu y Yo is a group of six young adults with autism and one sibling who met through Grupo SALTO, a nonprofit organization that provides support to more than 500 Latino families in the Chicago area that have children with an autism spectrum disorder.
We visit schools and community centers, educating groups about the myths and facts of autism and spreading a message of acceptance of individual differences.
Being a part of Tu y Yo
I educated people who had similar problems to me. I got better at public speaking and realized I can actually maintain a job. Because I am better at public speaking and have done office work, I have an easier time giving presentations at school and finding a job.

Virginia Murray

|

Psychology major at UIC, currently working as part-time secretary
Accomplishments
Completed IRB Protecting Human Subjects Training
Led #DrawDisability art project with children with autism and their siblings at Grupo SALTO
Submitted four drawings to United Nations global competition
Advocated against funding cuts to The Autism Program of Illinois (TAP) at a press conference
Tu y Yo group members were highlighted on ABC 7 News segment
Attended Autism Advocacy Day, Illinois State Capitol, Springfield, IL
Solicited donations for Grupo SALTO Banquet silent auction
Presented personal and group accomplishments at Grupo SALTO Banquet
Presenting "Myths and Facts of Autism" to community audience at YMCA
Content Section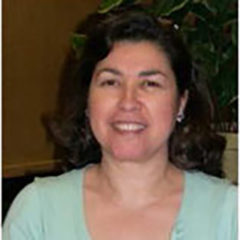 We're here for you
If you have questions about Tu y Yo we are here to help.
Contact Matiana Ovalle at: