100 years of biomedical visualization
In 1921, they used pen and paper to produce beautifully detailed illustrations of human anatomy to educate physicians.
Over the next 100 years, the artists of UIC's Program in Biomedical Visualization added new tools to expand their profession. Now they create animation, virtual reality, interactive learning, three-dimensional renderings, video, educational games and more, illustrating the body down to the molecular level. Their audience includes not only health care professionals but school children, patients, courtrooms, the general public and, indeed, the world.
"What if all the biomedical images went away?" asked director John Daugherty.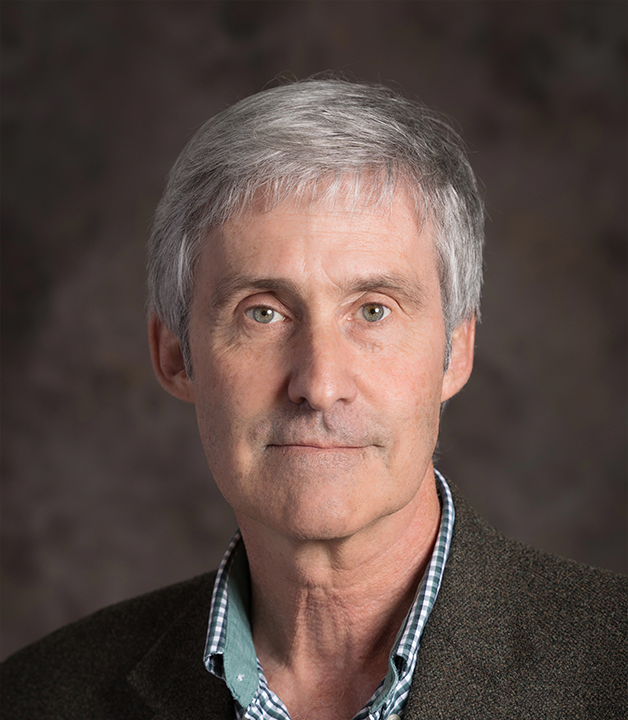 "Can you imagine what science or medical communication would be like with no images, just text?"
Biomedical Visualization, affectionately known as BVIS, is the second oldest such program in the country (Johns Hopkins University came first) and one of only four accredited graduate programs in North America.
The program will mark its centennial Oct. 18 with a daylong gathering of faculty, alumni and students to celebrate its past, present and future.
"Having the occasion to celebrate 100 years gives us a good chance to reflect on what we've been doing and where we're going," said Leah Lebowicz '12 MS BVIS, associate program director and clinical assistant professor.
"It also lets other people learn more about BVIS as we celebrate this monumental occasion."
BVIS is a small program, with 20 students admitted each year to its two-year master's program, but its reputation and influence are mighty. You'll find BVIS grads at universities, the Centers for Disease Control, bioscience companies, law firms, hospitals, educational software companies—wherever there's a need to communicate health information.
We're not just service providers, we're experts in communication and science and art. We are thought leaders involved in the conversations about who the audience is, what story needs to be told, and the best way to tell the story for that audience.
"Our program has always led the field in technology," Daugherty said.
"Tom Jones, our founder, was an artistic genius, way ahead of his time. He set the course, and we've been faithful about trying to honor his legacy."
Some BVIS courses are what you'd expect, such as illustration, web and graphic design. Others focus on advanced technology to develop serious games (used for education), virtual reality, 360-degree animation and more.
But the curriculum goes further and deeper, with courses in science (including biochemistry, neuroscience, cell biology and anatomy), business practices, visual learning and thinking, data science and a clinical sciences rotation.
Students work on final projects in partnerships with researchers all over the country, including nanotechnology at Northwestern University, ophthalmology at UI Health and paleontology at University of Chicago.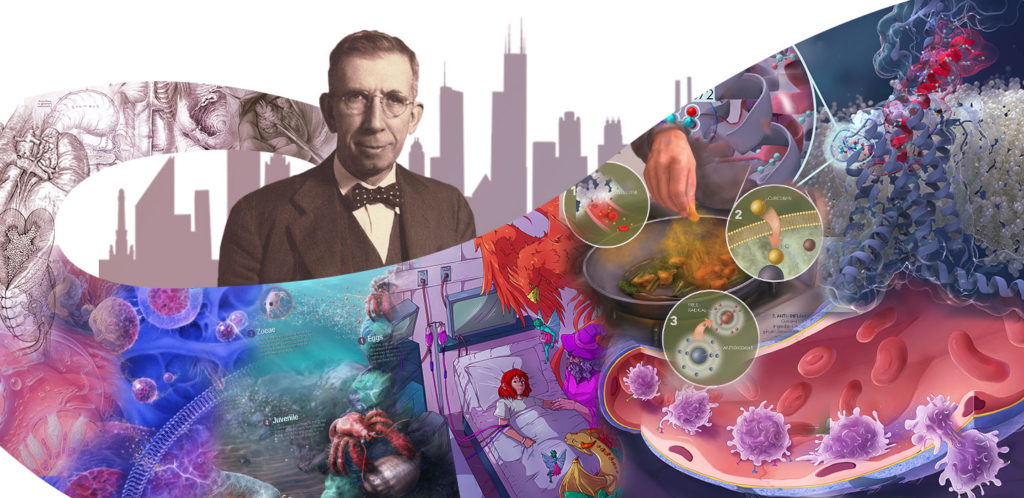 "In this program we get to dip our toe into everything. And I love all of it," said Sydney Agger '22 MS BVIS.
"The BVIS program exposes students to so many good things," said Scott Barrows '76 BS BVIS, director of the program from 1999 to 2011.
"We give them the tools and let them move forward. It's never been a cookie-cutter program."
Barrows himself is an example of the roads a BVIS grad can travel. He began his career in medical illustration (he has illustrated over 60 books and 350 journal articles) in health care, corporate and academic settings, as well as his own business. He designed a uniform for the Chicago White Sox and an exhibit for the Museum of Science and Industry.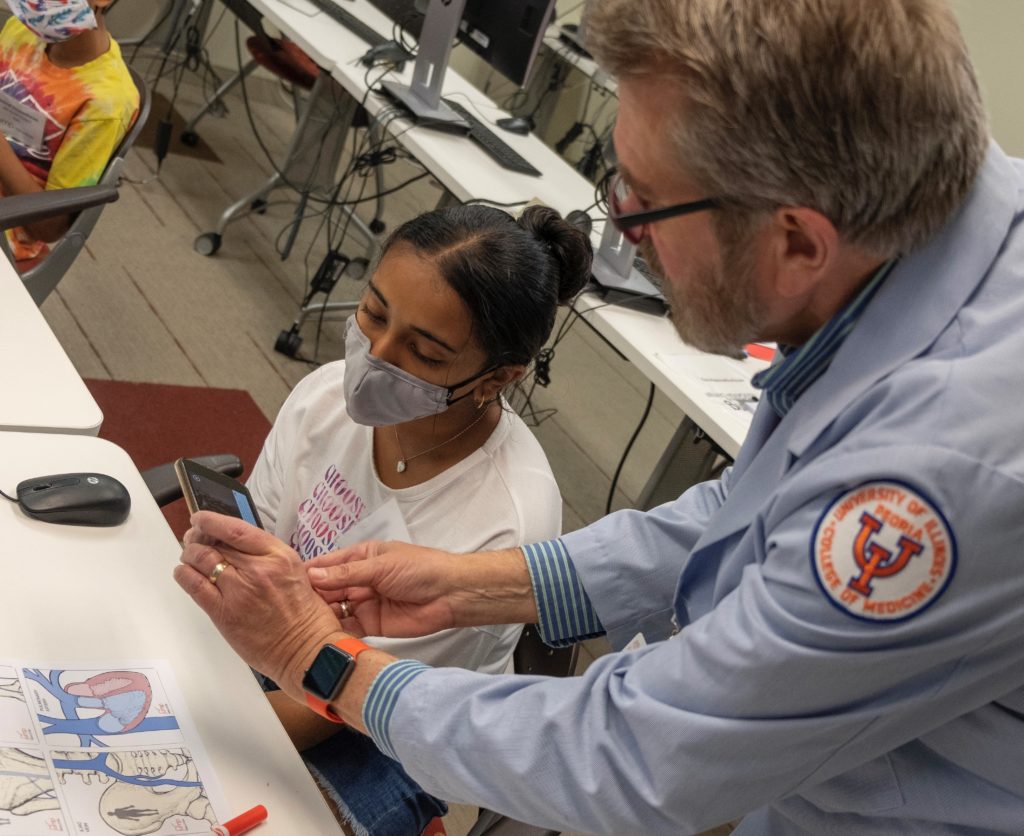 In the mid-80s, he co-developed the first software for the projected aging of missing children, used by law enforcement and the National Center for Missing and Exploited Children.
He's now director of the Innovation Design Lab in the Jump Trading Simulation and Education Center at OSF HealthCare and the College of Medicine at Peoria. His work focuses on technology to improve health care in urban and rural underserved areas, including a study on COVID vaccine hesitancy. He works with research partners at UI Health, the UIC Innovation Center, the Siebel Center for Design at UIUC and Illinois State University, with faculty appointments in BVIS, emergency medicine and engineering.
Biomedical visualization is not a high-profile profession, though, and many students stumble upon it.
Daugherty was in graduate school for pharmacology, "then I saw an exhibit one day and that light bulb went off. There's usually a light bulb moment for most of us."
Agger, a biology grad, was a research fellow at Burke Neurological Institute when she started doing illustrations for her lab. Eventually her boss suggested she study scientific illustration.
"I didn't know it was a career, which is kind of absurd, looking back. My lab was connected to a rehabilitation hospital, so there were medical illustrations everywhere. I watched a million 3-D animations when I was an undergrad. Once I realized it was a possibility, I was like, 'How the heck did I not know about this sooner?'"
BVIS students, alumni, faculty and staff are a close-knit community, connected by their love for art and science.
"I think students recognize there are not many people in the world who have both these skills, the science and the art, so there's this bonding that happens every year," Daugherty said.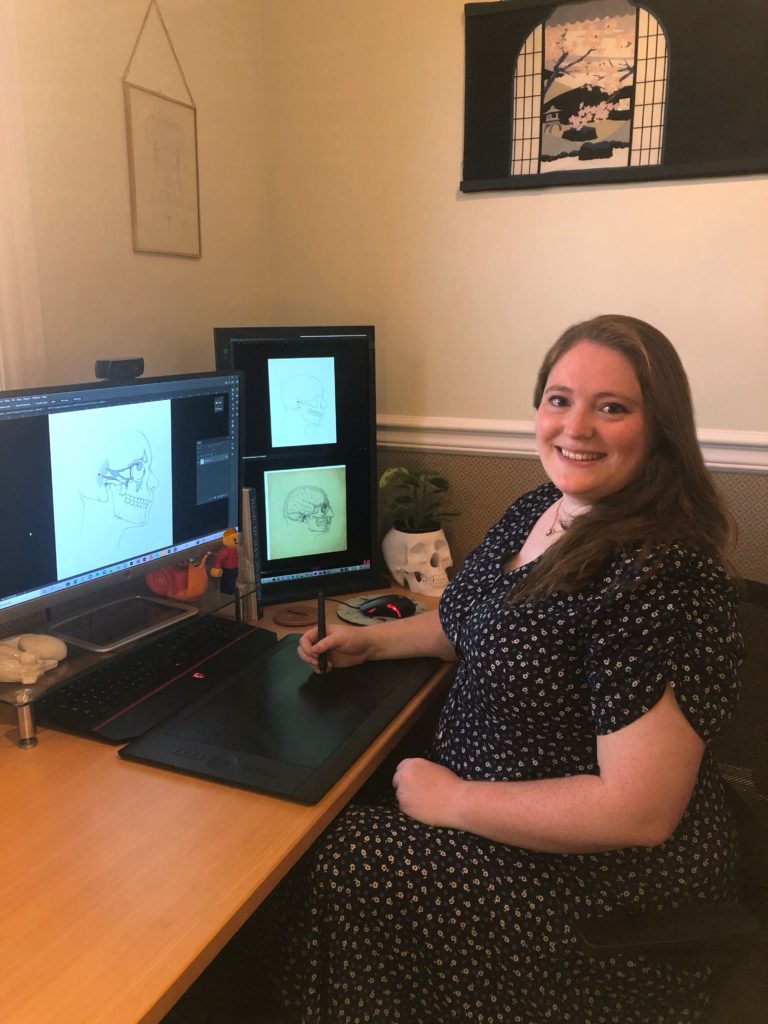 Because of pandemic restrictions, the Class of '22 has only met online thus far. Even so, Agger said that as she got to know her classmates, "it was like, 'Oh my gosh, you're my people."
"What unifies all of our students, no matter what their background, is their passion," Lebowicz said.
"They're excited to educate and empower people through their art and their knowledge of science. At BVIS, they've found a place where they can combine those skills."
Now part of the Department of Biomedical and Health Information Sciences, BVIS has had some narrow escapes over the last 100 years, mostly due to university funding crises and higher-ups who didn't understand the program's value.
So they are not fazed by the pandemic-related uncertainty as they begin their next 100 years.
"I believe that COVID will change how we teach for the better going forward," Lebowicz said, including more online and continuing education and greater attention to student mental health.
Other possibilities include an undergraduate degree, a five-year master's program or a doctoral degree, not currently available in the field.
One challenge is to increase student diversity in a field that includes few minorities. Next year, the program will add a diversity and inclusion scholarship endowed by an anonymous donor. BVIS also has an endowed scholarship in memory of pioneering medical illustrator and Disney Imagineer Frank Armitage.
A new undergraduate minor in life science visualization could also lead students to the profession.
"The field of medical illustration absolutely needs more diversity, and we're hoping that our minor program is only one of our first steps to bring more students from UIC's richly diverse student body," said Samantha Bond '16 MS BVIS, clinical assistant professor and associate program director for undergraduate education.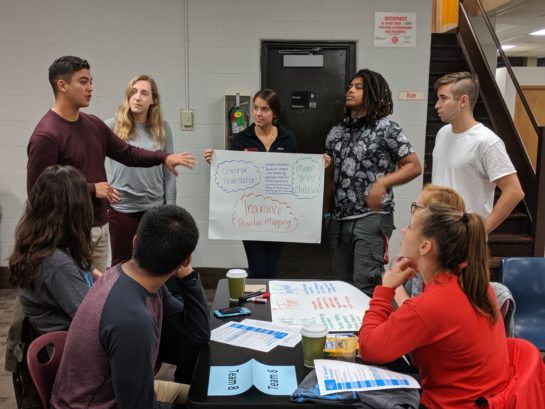 UIC Health Tech Jam
Samantha Bond is the driving force behind the UIC Health Tech Jam, an annual event that inspires innnovation and collaboration in a fast-paced, education-filled, student team competition.
Learn more
Despite the challenges, BVIS has much to celebrate after 100 years.
"Our faculty members are internationally recognized," Daugherty said. "Our students win campus, national and international awards. They are exceptionally well prepared—their employers tell us that—and our job placement after graduation is about 95%."
And as technology continues to evolve, he's confident BVIS will remain at the forefront.
"I can't even imagine what it will be like in five or 10 years," Daugherty said.
"But whatever it is, we'll be there, I'm sure."