Applying
Ready to apply? Don't worry, we'll make this easy.
Our assistive technology certificate is designed to enhance your professional credentials. A bachelor's degree is required, preferably in a rehabilitation science field or special education. Admittance to the program is based on a combination of academic professional background, work experience and how you intend to put the knowledge to practice. Our coursework is focused on applied practice, so we're looking for candidates who are eager to integrate assistive technology principles and practical knowledge in real-life situations.
Individual courses can be taken without applying. If you are later accepted into the certificate program, individual courses with a grade of B or higher may be applied to the program requirements.  A bachelor's degree is required and prior experience in a rehabilitation science field or special education is helpful. Some courses have prerequisites. Register through UIC Extended Campus.
Deadline
Applications are due May 15 for fall entry and October 15 for spring entry.
Incomplete applications will NOT be reviewed.
How to apply
Submit all of the following (the GRE is not required):
Application
Resume/Curriculum vitae
Submit a current CV or resume under the "Supplement" section of the application.
Transcripts
An official copy of your most recent transcripts is required. Proof of degree (such as a copy of your diploma) is required for admissions review. Transcripts are uploaded in the "Credentials Submission" section of the application. Transcripts for additional degrees you would like the committee to consider are optional.
Application fee
A $70 application fee is due upon submission of your application. Applications remain in an incomplete status until the fee is paid. Only credit cards are accepted (no cash or checks).
Content Section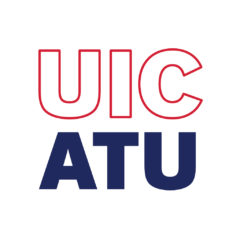 Questions?
Do you have questions about the application process that we haven't answered? We're here for you.
You can contact us at the following
Address

1640 W. Roosevelt Rd.
207 DHSP (MC 626)
Chicago, IL 60608-6904