Continuing Education
Take individual courses for professional development or to complement your course of study
Working professionals and graduate students who are looking to learn more about a particular focus area may take individual courses without enrolling in the certificate program. Most professional organizations accept our graduate-level courses as continuing education units. The current tuition rate through UIC Extended Campus is anticipated to be $520 per credit hour starting Fall 2023.
Content Section
Content Section
My classes were taught by knowledgeable and engaging professors who encuraged me to expand my skills in the area of assistive technology. I found them beneficial even with 15 years of experience in the area of AT in educational settings.

Mary

|

AT certificate graduate
Flexible course offerings
Our courses are offered throughout the academic year during the fall, spring and summer semesters. A few courses are offered in multiple semesters. The majority of our courses are offered online, except for the few that require on-campus participation. A minimum of five registered students are required to run a course.
Graduate students at UIC
Students who are enrolled in a graduate degree program at UIC may register for individual courses to complement their course of study or may enroll in the certificate program to stack the credential alongside their degree. Current UIC graduate students may register for courses via XE Registration and will be charged their regular tuition rate, which includes campus fees. See current tuition rates.
Apply when you're ready
Individuals often enroll in the certificate program after taking individual courses. Courses completed with a grade of "B" or higher may be applied toward the certificate program requirements. For the field requirement, working professionals may complete a field experience within their work setting under the supervision of a RESNA-certified Assistive Technology Professional. If no RESNA-certified professional is available onsite, remote supervision will be provided by our faculty.
Content Section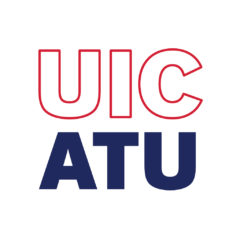 Questions?
Still wondering what courses in assistive technology can do for you? Contact us and get your questions answered.
You can contact the AT Certificate Program:
Address

1640 West Roosevelt Road
207 DHSP (MC 626)
Chicago, IL 60608-6904