Applying
Ready to apply?
Before you start, check out our admission criteria on the Before You Apply page to make sure you meet all the requirements.
Deadline
Completed application packets are due December 15.
Incomplete applications will NOT be reviewed.
Checklist
Application
Transcripts
Statement of academic interests
Three letters of recommendation
Curriculum vitae
Writing sample
Interview (Final Candidates only)
Official UIC application
Submit your application online via the UIC Website—just follow the instructions listed there. There is a non-refundable application fee of $70 for all applicants.
You don't have to enter and submit all application information in one sitting. You can return to the system as many times as you need to. You can also return to the system checklist as often as you like to see what materials have been uploaded and verified as received.
Transcripts
Upload transcripts from each university and college attended.
GRE
The GRE is no longer required. We are currently in the process of formally removing it from the application.
Statement of academic interests
Your statement of academic interests should include the following information:
Describe your professional and/or personal background. (300 words or less)
Describe your dissertation research interests. (300 words or less)
Why do you want to do a PhD in Disability Studies at UIC and why now? (150 words or less)
How will having a PhD in Disability Studies help with your future career goals? (150 words or less)
List three faculty that align with your research interests who could serve as your PhD mentor. Briefly outline why you want to be mentored by these faculty. Visit our department directory and use the filter by program feature to help you find the faculty in the PhD in Disability Studies. (150 words or less)
Is there any other information you want the Academic Affairs Committee to know? (150 words or less)
Letters of recommendation
Submit three letters of recommendation in support of your application.
People who can comment meaningfully on your work in academic and professional settings are best suited to submit recommendations. Don't seek recommendations from peers, family, friends or social acquaintances.
After submitting the application and fee online (typically the next business day), you'll be sent further instructions to generate requests to your recommenders for letters. Each person should submit their recommendation online.
Curriculum vitae
Submit a current CV, including scholarly activities and publications to date.
Writing sample
Include a writing sample no more than one year old and no longer than 25 pages. This should be a formal piece of research (e.g., a class paper, a chapter from your thesis, a publication paper where you are the sole author).
If you don't have a formal writing sample, please include an informal writing sample that provides a sense of your voice, skill, and interests as a writer (e.g., an opinion piece, a blog entry, a one page statement on a topic of choice).
Interview (Final Candidates only)
Applicants will be notified if they are selected to proceed as a Final Candidate for admission. At this stage, the Final Candidates selected will participate in an invite only interview before a final decision is made.
International students
If English is not your native language, you must take the Test of English as a Foreign Language (TOEFL) or the exam of the International English Language Testing System (IELTS).
Scores must be submitted to UIC directly using the institutional code 1851.
We require a minimum score of 550 for the paper-based TOEFL. The minimum score for the internet-based TOEFL is 80, with subscores of Reading 19, Listening 17, Speaking 20, and Writing 21.
Minimum scores for IELTS are 6.5 for the total score, 6.0 for each of the four subsections.
Declaration and Certification of Finances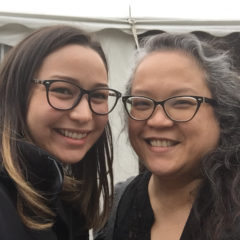 Questions?
If you have questions about the application process, contact DHD's Office of Student Affairs.
You can contact DHD's Office of Student Affairs:
Address

1640 West Roosevelt Road
207 DHSP (MC 626)
Chicago, IL 60608-6904
Helpful links