Helping entrepreneurs who have disabilities make dreams a reality
Tuesday, September 27, 2016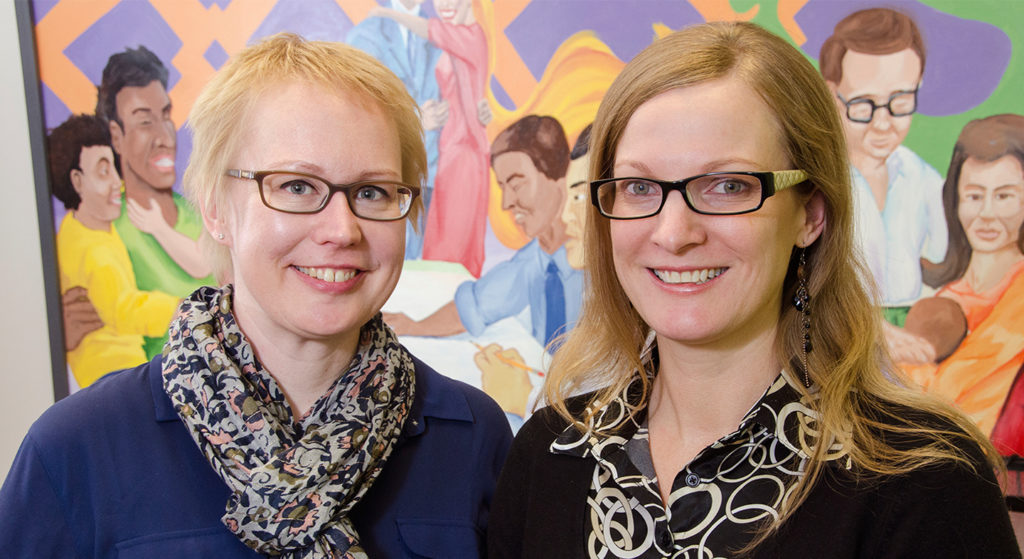 When Laura Martinez first told people about her aspirations of becoming a chef and opening a restaurant, they weren't supportive.
"They'd say, 'There's no way you're going to make it,'" Martinez recalled. "They said, 'Blind people don't do that,' and 'If you work in a grocery store, that's a big success.'
"But I'm as capable as you are. I'm a chef. I want to cook."
For a long time, she struggled to find the resources and help that she needed. From issues with grants to frustrations with service providers, the road to make her dreams a reality wasn't easy, she said. "It's like you have to draw blood or something. It shouldn't be like that."
Martinez now runs La Diosa, Spanish for "the goddess." The North Side restaurant serves Mexican food with a French influence. She's the first blind chef in the country to open her own restaurant. Still, her fight is far from over.
"I'm still struggling to keep the place going," she said.
Her story of facing challenges far more difficult than other entrepreneurs who don't have disabilities is not uncommon.
"People with disabilities in the United States are almost twice as likely to be self-employed than those who don't have disabilities," said Maija Renko, associate professor of managerial studies.
SarahParker-Harris and Maija Renko; disabilities
In 2010, Renko began a collaboration with Sarah Parker Harris, professor of disability and human development, to begin a pilot program called Participation Through Innovation, which led to a second collaboration, the Chicagoland Entrepreneurship Education for People with Disabilities (CEED). The effort, funded by a two-year, $300,000 grant by the Coleman Foundation in 2014, provides support for entrepreneurs with disabilities.
"As we looked at what was existing in the disability employment area as well as entrepreneurship, we realized there is physically no communication between the two disciplines," said Kate Caldwell, the project coordinator for Participation Through Innovation. Caldwell now leads CEED's training sessions as a post-doctoral fellow.
"So people with disabilities don't have the same opportunities or access to critical information and resources in order to pursue entrepreneurship on the same footing as everybody else."
Together, Renko, Harris, Caldwell and their multidisciplinary team developed operational definitions, conducted literature reviews and identified key barriers that social entrepreneurs with disabilities experienced.
"We found that there was a real need and desire for good information, resources and tools to actually make [entrepreneurship] a viable employment opportunity [for people with disabilities]," Caldwell said.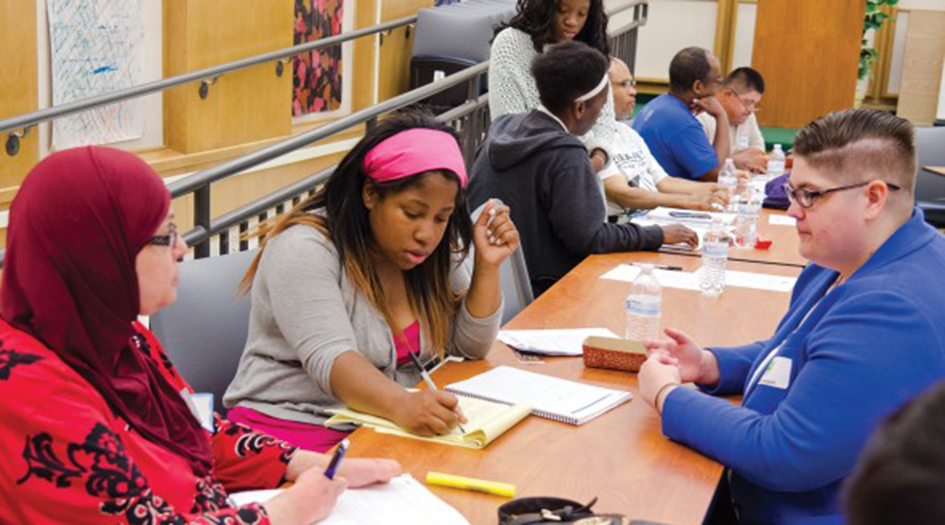 The CEED team — composed of project investigators, researchers and an expert panel from the disability and human development and managerial studies departments, Great Lakes ADA Center, the Institute for Entrepreneurial Studies and other professionals from the disability and business sectors — created an evidence-based educational program for entrepreneurs with disabilities and the service providers who help them. Forty entrepreneurs and 30 service providers from disability community agencies and small business development centers participated this summer.
The program's curriculum included case scenarios, guest speakers — like Martinez — and comprehensive business planning for entrepreneurs and entrepreneurial policies for service providers.
They're called CEED (pronounced "seed") plans and policies, Caldwell noted. "So we help them plant a seed, and they watch it grow."
"There has never been a bridging of these types of services," added Denise Franta, director of the Illinois Small Business Development Center, hosted by the UIC College of Business Administration. Franta is also a member of CEED's expert panel and a guest speaker for the summer's training sessions.
"There's so much that, as business advisors and professionals, we don't understand [in terms of] what this population goes through, and it's been really enlightening to understand the world that they live in, what accommodations we can make and, on the flip side, [entrepreneurs with disabilities] aren't really experts in business planning, marketing techniques or graphic design, but we can really provide that expertise."
The group will evaluate the trainings, find the best delivery method for the curriculum in the future and create an entrepreneurship imitator tool that will help people identify their readiness to become entrepreneurs and assess their progress.
The team hopes their efforts will become the foundation for future programs.
"I think that's been the most important and valuable aspect of this whole project," Franta said. "It has really helped facilitate that conversation and coordination of resources so that we can actually serve people in a way that best meets their needs."