Helen Rottier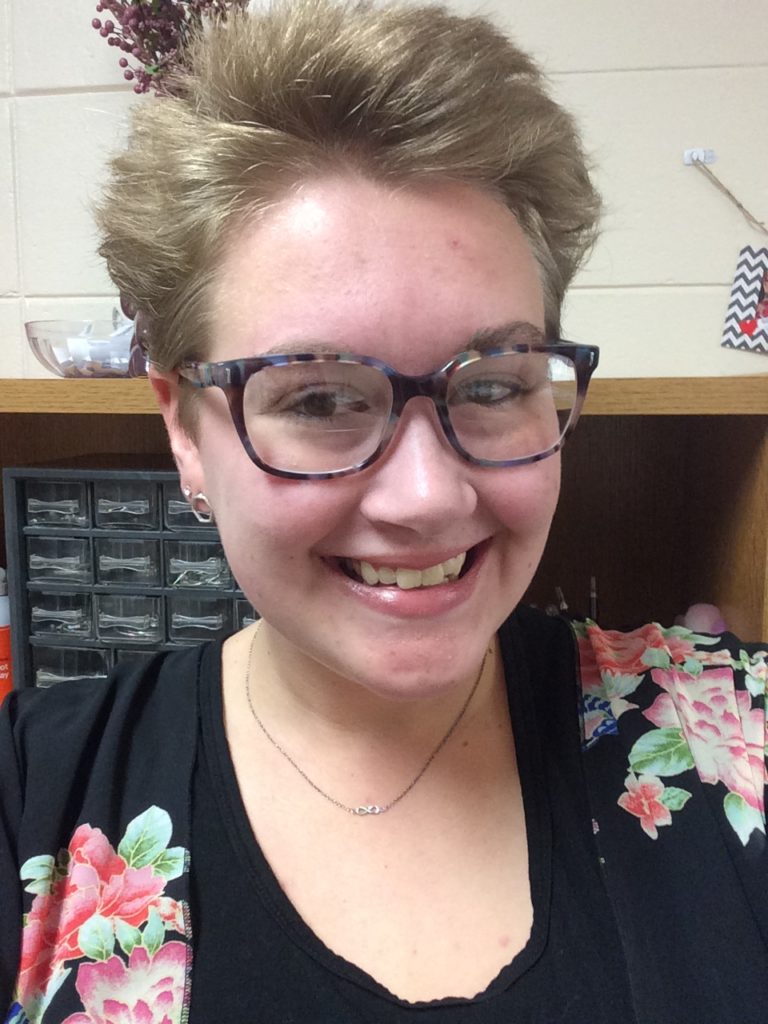 Helen Rottier is a white, multiply disabled, autistic scholar-activist from Madison, Wisconsin.
Why did you choose DHD at UIC?
I was drawn to DHD at UIC because I am invested in disability studies approaches that elevate and empower disabled scholars, activists, and world-makers. I am grateful to work with phenomenal colleagues in the department, and I love living in Chicago.
What do you want to do with a DHD degree?
I want to lead dynamic and collaborative research that will enrich and elevate the lives of disabled individuals and communities, channeling such research into advocacy efforts and greater understanding of the unique challenges and strengths associated with disability.
Research Interests
My research focuses on academic access, ableism, and the experiences of autistic, mad, and disabled students and scholars. I am fascinated by disabled epistemologies and knowledge-making processes. I am also interested in disability and gender identity and disability community in online spaces.
Selected Presentations
Rottier, H. (2020, April). Our existence is resistance: Autistic academics in an anti-autistic academy. In D. Nepveux (Chair), Resistance and resilience across the academy. Session presented at the Society for Disability Studies @ Ohio State University @ Zoom virtual conference.
Rottier, H. & Guberman, J. (2019, November). Research agenda in and for #ActuallyAutistic online communities. In M. Devito, et al. (Chairs), Social technologies for digital wellbeing among marginalized communities. Workshop presented at the 22nd ACM Conference on Computer-Supported Cooperative Work and Social Computing, Austin, TX.
Rottier, H. (2019, August). Perspectives and priorities of autistic researchers in science and practice. In E. Butter (Chair), Practice considerations in autism: Integrating family, clinical, school, animal-assisted therapy, and self-advocate perspectives. Symposium presented at the American Psychological Association Convention, Chicago, IL.
Selected Publications
Rottier, H. & Gernsbacher, M. A. (2020). Autistic adult and non-autistic parent advocates: Bridging the divide. In A. C. Carey, J. M. Ostrove, & T. Fannon (Eds.) Disability allies and alliances: Opportunities and challenges (p. 155-166). Emerald Publishing.
Awards and Honors
2021 University of Illinois at Chicago College of Applied Health Sciences Achievement Award
2020 Association of University Centers on Disability CORE Trainee Research Award
2019 Autistic Self-Advocacy Network Autism Campus Inclusion
2019 Foundation for Science and Disability Student Grant
2019 Association of University Centers on Disability Emerging Leaders Map
Education
MS, Disability and Human Development, University of Illinois at Chicago, 2020; BS, Psychology, University of Wisconsin-Madison, 2018